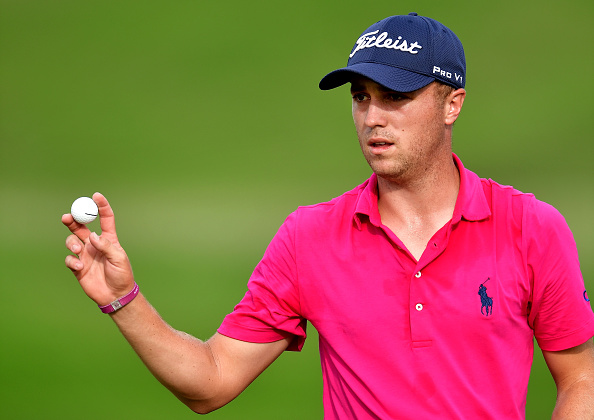 Justin Thomas had an impressive victory at Quail Hollow(PGA Championship), but that's not the full story. The hidden nugget is the fact that "Twenty-Something" pro's have won 10 of the last 16 Major's and appear to be putting a stranglehold on the PGA Tour. (Jordan Spieth 3, Rory McIlroy 2, Dustin Johnson 1, Jason Day 1, Brooks Koepka 1, Justin Thomas 1 & Danny Willett 1).
It's inexplicable how quickly they've taken over and with as much ease as 1927 Yankees, which went 110-44. Seriously, these young guns get between the ropes and act like they own the place. On top of that, they have no animosity. They take trips together, stay with each other during tournaments and go back out to the course, after they've finished, to support their friends. It's a little weird, but at the same time very refreshing.
Justin Thomas and the PGA Twenty Something Special
I think we've just gotten used to fellow competitors or opponents disliking each other. To that point, can you imagine Phil Mickelson going back out to the 18th green to watch Tiger Woods finish off a Major? Pretty sure that's a "Heck no!" Or how about Jack Nicklaus waiting for Arnold Palmer, before he signed his card? It's just a different time and this is a different generation.
They definitely want to throttle each other on the track, but when off, it's a fiesta! And I literally mean a fiesta. These cats rent yachts, hit Cabo and kick it at Bakers Bay in the Bahamas together (private club, which is the PGA's go-to spot).
Changes In the Game
Here's an interesting take, as to why they're so friendly. These tournaments have such high purses, that they don't have to go for the jugular anymore. Back in the day, you needed to win the tournament to make enough money to pay for your trip. These days, if you finish 20th you're taking home around $100,000.
The financial stress is no longer there and neither is the angst. On top of that, they're in better shape, have superior equipment, utilize technology to the fullest, play on perfect courses and have the best golf instructors money can buy. Welcome to the Millennial Era on the PGA Tour!
Youth Movement
The "youth movement" looks like it has staying power and good for them! They appear to be fabulous kids, with their heads screwed on right and a desire to help everyone they come in contact with. There's not much more you can ask for from an athlete and in fact, these the best the world has to offer.
The other positive, is that the PGA Tour has never been more competitive. You literally have 20-25 players that could win in a given week. We routinely see lead changes, risk taking, emotion, flair and of course talent. Bottom line, it's a fabulous time to be following the PGA. If you're not, what's in your way?