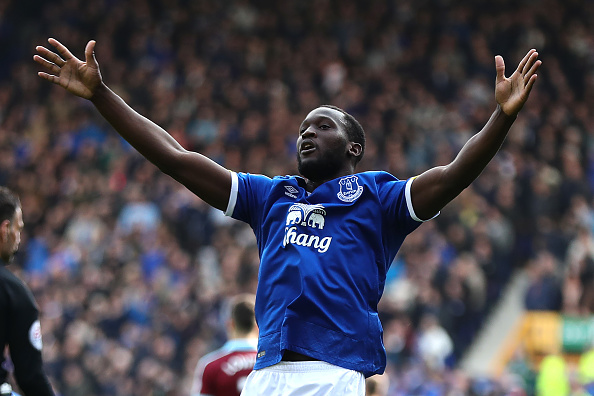 The time for Premier League clubs to make summer transfers is roughly half over. Potential for big moves remains as long as the window is open, but the business done so far previews what might be expected in the 2017-18 season. As always, the clubs with title aspirations have been involved in the biggest deals. With the top of the table more crowded than in years past, the need for success during the transfer window is essential to competing in the coming season. Here is a look at the notable transfers made so far by last year's top six.
English Premier League Transfer Window So Far
Chelsea
In: The champions add youth back to front with the additions of Antonio Rudiger from Roma, Tiemoue Bakayoko from Monaco, and Alvaro Morata from Real Madrid.
Out: John Terry ends his distinguished Chelsea career, the former captain leaving for Aston Villa on a free transfer. Other notable departures include Juan Cuadrado, his loan to Juventus made permanent, and backup keeper Asmir Begovic, who joins Bournemouth.
Rumored: Diego Costa's future at the club remains in doubt. A reported move to China hit a road block during the January window, but rumors of a falling out with Antonio Conte mean a move away is still likely. Despite a ban preventing the move this summer, reports suggest Costa's preference is to return to former club Atletico Madrid. Nemanja Matic is also rumored to be on his way out, either to Manchester United or Juventus.
Tottenham
In: After a fine Premier League season which saw them finish second in the league, many expected Spurs to spend to improve their squad for a title challenge. Apparently not. No transfers in so far must worry the faithful.
Out: It is not as if Spurs lack funds. The £50 million for Kyle Walker alone would seemingly finance a move of some sort.
Rumored: Aside from the ongoing Eric Dier to Manchester United rumors, linking Spurs with anyone besides Estudiantes teenage defender Juan Foyth proves difficult.
Manchester City
In: Pep Guardiola knew he would need to buy and buy big to remake Manchester City in his image. At the midway point in the window, City have spent £217 million. The club look to bolster an erratic defense with three new fullbacks, Kyle Walker of Spurs, Danilo of Real Madrid, and Benjamin Mendy of Monaco, along with keeper Ederson from Benfica. Another Monaco man, playmaker Bernardo Silva, joins Brazilian teenager Douglas Luiz in the midfield.
Out: The corresponding clear-out of the club's veterans sees the departure of six players who saw first-team action last year. The much-maligned Joe Hart stays at the club officially, though on loan at West Ham.
Rumored: City are the front-runners for Alexis Sanchez's signature. The Chilean is reportedly keen to re-unite with Pep Guardiola, but Arsenal are reluctant to sell to a league rival.
Liverpool
In: Reds supporters are right to be frustrated at the lack of movement this summer. The only deal of note Liverpool can claim is the record £36.9 million shelled out for Roma's Mohamed Salah.
Out: Most notably, Lucas Leiva ends his ten-year stay at the club, leaving for Lazio. Managing to hang on to their brightest talents, particularly Philippe Coutinho, may be Liverpool's greatest achievement this window.
Rumored: The club continue to chase RB Leipzig midfielder Naby Keita.  However, Leipzig are adamant the Guinea international is not for sale. The recent rejection of their £66 million bid may mean Liverpool need to look elsewhere.
Arsenal
In: Arsenal, in need of a quality center forward since Thierry Henry's departure a decade ago, will hope the £46 million they paid for Alexandre Lacazette will buy at least the 129 goals he scored at Lyon. The Gunners also add Bosnian left-back Sead Kolasinac on a free transfer from Schalke.
Out: The only player of note Arsenal have lost thus far is former number keeper Wojciech Szczesny, dealt to Juventus.
Rumored: The specter of Alexis Sanchez's departure continues to hang over the club. With Manchester City and a host of Europe's elite still circling, it may be difficult to keep a player who has made clear his desire to leave
Manchester United
In: Jose Mourinho is not hiding his frustration that his club's transfer window is falling short of his expectations. £106 million spent and only two players to show for it. The additions of Romelu Lukaku and Victor Lindelof do, however, address United's need for more goals and a more consistent central defender.
Out: The departures of Wayne Rooney and Zlatan Ibrahimovic mean United lose two massive presences in the clubhouse. With nearly seven hundred career goals between them, the pressure is all the more on Lukaku to deliver.
Rumored: Mourinho's frustration stems from the club's inability to sign his targets despite ongoing negotiations. The Portuguese wants to shore up his midfield. Chelsea's Nemanja Matic or Tottenham's Eric Dier, as well as Inter winger Ivan Perisic are his desired additions. Reports suggest Matic and Perisic deals may be close.
LIVERPOOL, ENGLAND – APRIL 15: Romelu Lukaku of Everton celebrates scoring his team's third goal to make the score 3-1 during the Premier League match between Everton and Burnley at Goodison Park on April 15, 2017 in Liverpool, England. (Photo by Chris Brunskill Ltd/Getty Images)