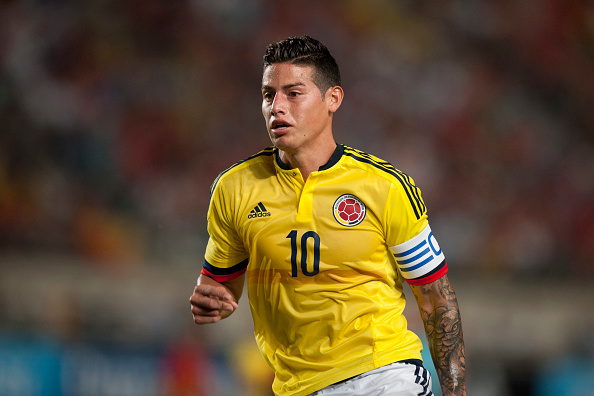 After successfully recruiting Victor Lindelof and Romelu Lukaku, Manchester United are far from finished with their summer dealings.
Jose Mourinho is keen to reinforce the squad depth at the club and reports suggest he will look towards both an attacking and a defensive midfielder, while the void left by the recently departed club captain Wayne Rooney is yet to be filled.
It has proven difficult to predict who the Red Devils will target, with Alvaro Morata widely expected to join up with the team before the news of Lukaku's imminent arrival was revealed.
It had seemed inevitable that the Belgian striker would return to Stamford Bridge, but he will complete a move to Manchester United this week.
Despite the club's unwillingness to leak news of progress in negotiations, media outlets have still been reporting, or guessing, as to the next Manchester United signings.
5 Potential New Manchester United Signings
Ivan Perisic – Inter Milan
Mourinho's intentions to sign the Croatian winger were made clear following reports of a personal scouting mission in March and a £36 million bid in earlier in the window. However, Inter have been reluctant to let the player leave for anything less than £50 million, and have no reason to sell having passed FFP regulations.
New manager, Luciano Spalletti, is due to speak with Perisic as the club begin with their preparations for the new season in the coming days, and may wish the player his supposed demands and allow him to join Mourinho at United.
Fabinho – AS Monaco
The Brazilian was instrumental to Monaco's Ligue 1 victory last season and has been courted by Europe's elite, including PSG and Arsenal. The versatile right back turned holding midfielder is said to be keen on a move to England and revealed in a interview on Brazilian TV that it 'would be difficult' to turn down Manchester United.
The former Real Madrid man was a targeted as an option at full back by Mourinho last summer, but his proven ability to play multiple positions has many supporters tempted, yet is it unclear as to whether a transfer is high on the list of priorities for Manchester United.
James Rodriguez – Real Madrid
After the 2014 World Cup, the Colombian was expected to become a world beater and shortly made a £63 million move to Real Madrid. Three years later and he is now an outcast at the club, losing out to Marco Asensio and seemingly replaced by impending signing Dani Ceballos from Real Betis.
Rodriguez is said to be a target for many clubs, and United may have their work cut out if they do indeed attempt to lure the playmaker. But many sources suggest Old Trafford would be the player's preferred destination, meaning Madrid's lofty asking price may be the biggest stumbling block.
Alexis Sanchez
No one is quite sure as to where Sanchez will be playing his football next season. Having demanded £400,000 a week to sign a new contract at Arsenal, he is expected to leave the Europa League side.Manchester City have shown the strongest interest, with Pep Guardiola keen to link up with his former player, while Chilean compatriot has expressed his desire for Sanchez to join him at Bayern Munich.
While a move to Old Trafford is unlikely, with Arsenal unwilling to sell to a domestic rival, it wouldn't be the first time a player swapped the Emirates for the North of England in search of greater success.
Tiemoue Bakayoko
Fabinho's partner in crime last season has been set to join Chelsea for a few weeks now. but with the Blues dithering on the deal, Mourinho could be tempted to swoop in.
While the midfielder may not be as defensively reliable as his fellow teammate, he would provide a physical presence and creative ability that Manchester United seemed to lack last season.
Main image credit: