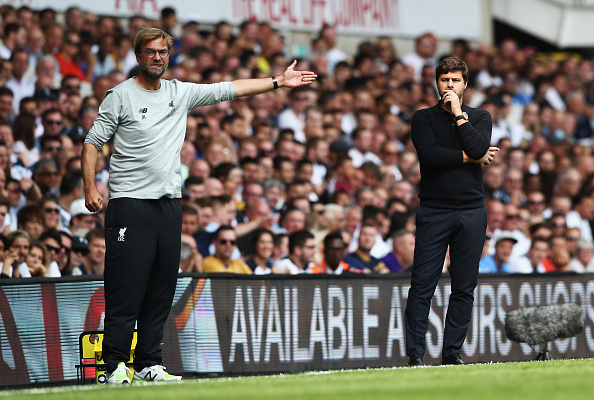 With Liverpool unable to keep Southhampton down and Arsenal's win against Manchester United, chaos has erupted over the couple of available spots for Champions League football.
After Liverpool's scoreless game with Southhampton on Sunday, Arsenal now becomes their greatest threat, with Manchester united's eyes on the Europa League. Manchester City is in control of their own destiny after their energetic win against Crystal Palace. But with teams playing topsy-turvy football, there are sure to be points dropped.
The Race for Champions League Football
Liverpool
Liverpool currently sits third in the Premier League. Their place in the top four is likelier to fall if Manchester City continues to win. All City has to do is match Liverpool's remaining results, win their game at hand, and third spot is theirs for the taking. With Liverpool's next game against a newly energized West Ham coming off a big win against Tottenham, a Champions League spot is looking more in doubt than it has in recent weeks. However, the end of season fixture against Middlesbrough, a team that was relegated after loss to Chelsea Monday night, will surely look promising. All we can do is sit back and watch with nothing coming certain on Klopp's side.
Manchester City
Manchester City seems to be the most comfortable team in the fight for a top four spot, thanks to a run of pleasant home fixtures. After Saturday's boosting 5-0 win over Crystal Palace, it now brings about visits from Leicester City and West Bromwhich to The Etihad over course of the next week. Wins in both of these games should all but assure Manchester City in their chase for Champions League football. Even if they simply don't lose in both games, it could be enough to secure their spot. City's last game comes at Vicarage Road, the home of a comfortably safe Watford who will be playing for nothing but pride.
Manchester United
Jose Mourinho has all but given up on qualifying for Championship League football. Though his players are focusing more on a more achievable path with the Europa League. One look at this will show why they might choose this route. United will be playing two away trips:  First being Tottenham, where they have been unbeaten all season. Realistically United needs a win there to give them any lingering hope alive and finish in the top four. They then travel down to the south coast where they meet with Southhampton before welcoming Crystal Palace at Old Trafford. Some have questioned putting their order of importance in the Europa League. It makes total sense when you think about it. All they need to do is avoid defeat in one game, then win another to guarantee their place in the Champions Leauge group stages.
Arsenal
This is where it really gets interesting. After Arsenal's win Sunday over Manchester United, Wenger's side now has 63 points and four games remaining. The trip starts on Wednesday night at St. Mary's stadium against Southhampton. Next comes Stoke City away from home. After that its the basement team Sunderland visiting Emirates three days later. Everton will be Arsenal's final opponent. If Arsenal can win all four games, they will have 75 points. This will allow them into the top four, but will require a slip-up from either Liverpool or Manchester City. In any case, Wenger's men have no room to mess up.
How do all four teams measure up with each other?
All four contenders will be home favorites in their home games, so it's likely to see how they will all play remaining away fixtures. If Liverpool comes away with a win at the London Stadium with maximum points, they will finish no lower than fourth. Arsenal need wins against both Stoke City and Southhampton to keep their hopes alive. Manchester City really seems to have the most straightforward last run, unlike United who has the most difficult run out of all the teams.
Who's most likely to come out on top?
My money is with Manchester City or Liverpool. Manchester City being the greater favorite. Their run is just simply too kind, and they will be disappointed to finish any lower than third. Liverpool may be hanging on the line with little grip, but United have necessarily counted themselves out of the race, while Arsenal will need to be nothing short of perfect.
The last weeks of Premier League football continue to be wild. This all has to keep everyone on the edge of their seats.
Main image credit: