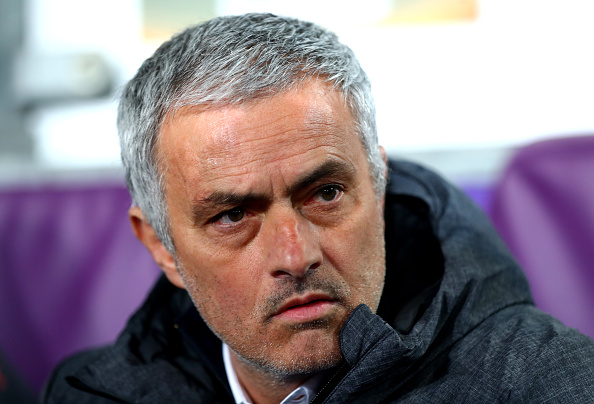 Has José Mourinho gone too far?
With Champions-elect Chelsea due to visit Old Trafford this weekend, we consider whether former manager José Mourinho still has the value as a manager that he used to have.
3 Reasons Manager José Mourinho Has Plummeting Value
His press conference performances are increasingly disjointed

After Thursday's disappointing 1-1 draw in the Europa League quarter final first leg away in Anderlecht, Mourinho blamed his side's "sloppy" attackers, saying "If I was a Manchester United defender, I would be very upset with the attacking players". This just 2 weeks after he tried to humiliate the BBC's Conor McNamara after United's 0-0 draw at home to West Brom by claiming he was asking "silly questions". His consistently negative attitude in these post-match interviews seems to be dragging a dark cloud over Old Trafford at the moment, which is reflected in their recent results. I can't remember the last time I saw José smile and come to think of it… nor can I remember the last time I saw a United fan smile!
A lack of cutting edge

Every single one of Mourinho's previous teams have exhibited a 'cutting edge' , especially in the big games. Although performances have been slightly more attractive under Mourinho than they were under Van Gaal and Moyes, Mourinho's United team still don't have that lethal presence in front of goal. They have become too reliant on Zlatan this season and if it were not for the Swede's 28 goals in all competitions, one wonders what position Manchester United would find themselves in.
Bullying tactics

José has taken to borderline-bullying his staff, something that began with the Chelsea doctor Eva Carneiro and has continued more recently with Bastian Schweinsteiger and Luke Shaw. With the Carneiro incident effectively costing Mourinho his job and his reputation at Chelsea you would think he might try a different approach at United. But, one of his first decisions at the club was to make Schweinsteiger train with the reserves, admitting it would be "very difficult" for the German World Cup winner to play for the club. Then came the more recent Luke Shaw episode. Shaw's stuttering season, post-leg break, has been made even more difficult by his manager who recently stated "I was making every decision for him" after United's 1-1 draw with Everton. He explained that Shaw was playing with "his body, my brain". Such comments are, I'm sure, intended to challenge the 21 year old but one can't help but feel an alternative method of motivation would surely be more effective. How much further can Mourinho push his United players before they turn on him and history repeats itself?
Written by Tom Tyler (@gameof2football)