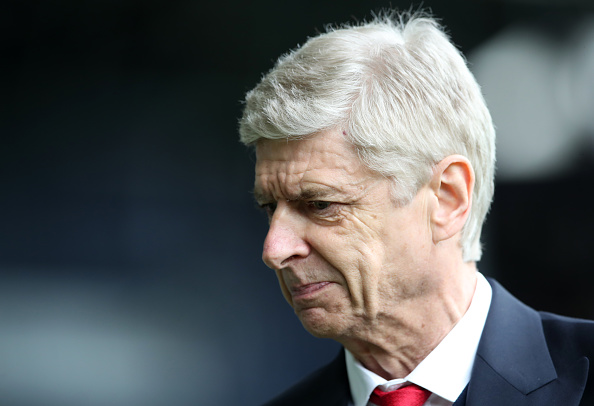 With the international break now over it's finally time for club football again. Arsenal are playing Manchester City at The Emirates on Sunday and their recent form doesn't give most supporters confidence.
Looking back at the Arsenal of recent, it hasn't been encouraging. But with a few alterations most things could change. We've seen Arsene Wenger experiment with a 4-3-3 formation rather than 4-2-3-1 of late, which hasn't worked well but with the right players it could.
4-3-3
The first experimentation of using 4-3-3 this season was very successful in the 5-0 F.A. Cup 4th Round win but since then Arsenal have only won three out of nine games. Also the Southampton game was played without most first team regulars in the team.
This system may not be working for everyone at the moment but one player that stands out is Alex Oxlade-Chamberlain. Now playing in central midfield the Ox has been one of Arsenal's most in form players despite the team's underachievement.
But maybe the system isn't the problem but the personnel. With Granit Xhaka playing as more of a deep lying playmaker behind two more attacking central midfielders this doesn't give the back four much protection even though he is very effective when starting attacks. But being the best option there at the moment with Francis Coquelin being out of form, it may be best to reinvest in a midfielder that will protect the back four well, like Idrissa Gueye at Everton maybe, a player who's made six more tackles (107) than N'Golo Kanté (101) this season.
Idrissa Gueye has also made more tackles than any @premierleague player this season, including @nglkante. #SSNHQ pic.twitter.com/C2wmTIXeij

— Sky Sports News (@SkySportsNews) March 31, 2017
With just one striker, I think the most suited striker at Arsenal to play that role is Danny Welbeck. Rather than Olivier Giroud who doesn't have much pace but is pretty effective and Alexis Sanchez who lacks aerial presence, Welbeck has both. Being able to stretch defences along with holding up the ball I feel Welbeck is our best option up top at the moment.
So it may not be that Arsenal can't play in this system but they just need to bring in a new midfielder. With someone to mop up in front of the defence this will allow the attacking players to flourish.
3-5-2
Over the last few seasons we've seen some teams fail when playing 3-5-2 like Louis Van Gaal's Machester United. But on the other hand we've also seen clubs like Tottenham succeed when using 3-5-2.
For me I feel Arsenal would be a team that could pull off playing 3-5-2. With two pacey full backs like Bellerin and Gibbs who are already very attacking this could benefit them even more. Giving them the freedom of Kyle Walker and Danny Rose when Spurs play 3-5-2 only seems positive to me seeing how two similar full backs excelled in that system. However, the one thing that puts doubt in my mind about them is the quality of their (Bellerin in particular) final ball, with Walker doubling Bellerin's assists.
Also playing with two strikers I think this would bring the best out of Giroud and Sanchez. The pair complement each other very well being almost total polar opposites in the ways they play. With Giroud being able to hold up the ball well and offer an out ball to get Arsenal up the pitch this could work well with Sanchez behind him. As Sanchez offers more pace and directness on the ball and both linking up very well they can form a prolific partnership. Goals like Sanchez's at Man City away last season and Griezmann's against Ireland in the Euro's are an example of this.
4-4-2
Finally, there's no harm in going back to a traditional 4-4-2 is there. After seeing Leicester winning the Premier League using 4-4-2 surely it's worth a try. The only problem I see with playing this formation with Arsenal is the type of midfielder at the club.
Like I said earlier, I don't feel Arsenal have a midfielder in the squad that protects the back four well enough. Yes there is Coquelin, but there are better options out there like Gueye at Everton. With less bodies in midfield the need for someone like a Gueye or a Kante increases even more.
This time I'm moving Sanchez back out to the left wing rather than playing him as one of the strikers. Even though I feel he would work well with Giroud I think he is our strongest option on the left wing despite contributing so much up top this season.
With the Chilean still being very effective from the wing that could see us play two natural strikers in Giroud and Welbeck. With Welbeck also possessing the pace that Giroud doesn't they too could also form a good partnership up front. Also, playing in a 4-4-2 could see Arsenal become more direct and spend less time in dilly dallying in midfield like they do when playing in the 4-2-3-1.
If the right type of players are brought in then maybe all these formations could work for Arsenal. But for me I feel these are all better systems for the Gunners than the 4-2-3-1 they've used so frequently. So hopefully something on the pitch does change along with the fortunes of the club in the near future.
Main image credit: