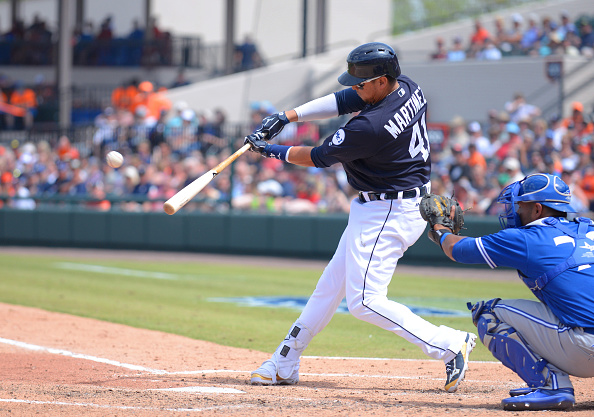 With the MLB season just under a week away, here some teams from each division to keep your eye on this season.
2017 MLB Season: Top Teams to Watch
AL Central: Detroit Tigers
Detroit has one of the better offenses in the game today. They are a centerfielder and a catcher away from having one of the best lineups in the game. The tigers also have a very solid rotation in Justin Verlander, Michael Fulmer, and Jordan Zimmerman. Detroit can be a knock off the Indians if their offense is able to stay healthy.
NL Central: Pittsburgh Pirates
Pittsburgh is a very interesting ball club. They have one of the younger and more talented rotations in the game. Their offense is very solid with Andrew McCutchen, Starling Marte, Jorge Polanco, and rookie Josh Bell. Their bullpen may prove to be an issue for them, however Pittsburgh could make a run at the Cubs in the NL Central this season.
NL West: Colorado Rockies
The Rockies are a team on the rise. They have a very young and talented offense. Nolan Arenado is one of the best first basemen in the game. Carlos Gonzalez has one of the sweetest left handed swings in the game. Charlie Blackmon has turned himself as one of the better all-around outfielders in the game. Colorado has a starting rotation that is very underrated and has a lot of talent. Look for the Rockies to make some noise in the NL West.
AL West: Los Angeles Angels
The Angels have the best player in all of baseball in their lineup, yet they never finish in contention. This season, Mike Trout has a lot more depth around him in that lineup. Los Angeles also has a very young and talented rotation, as long as they can stay healthy. The Angels could be a team that makes some noise in the AL West this season.
NL East: Atlanta Braves
Atlanta will be a very young and fun ball club this season. With Dansby Swanson at short and Ozzie Albies very quickly waiting in the wings, the Braves are very close to being a contender. Their rotation is full of a ton of veterans, and may make them falter. However, the Braves will definitely be a fun team to watch this year.
AL East: New York Yankees
The Yankees are in the midst of a rebuild and are a very young ball club. They rebuilt their farm system last season, and got rid of most of their veterans. Aaron Judge, Gary Sanchez, and Greg Bird will make the Yankees offense a force. Aroldis Chapman was resigned, so they basically acquired the Cubs prospects for nothing. The "Baby Bombers" will be a fun team to watch in 2017.
Main Photo: