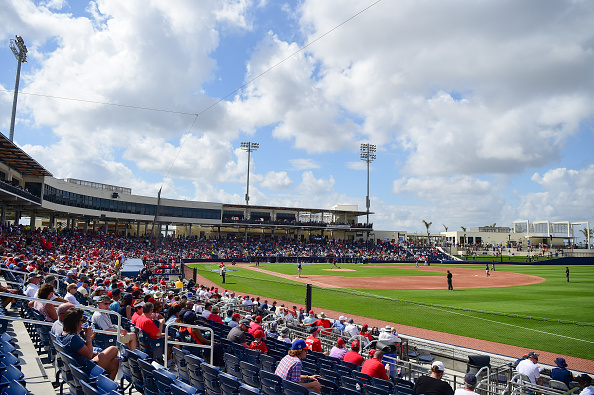 Last season, the Rangers ran away with the division, leading the Mariners by a solid nine games. This year, the race for the AL West will be much closer as the young and hungry Astros look primed for a run. There's a little spoiler, but here are my 2017 American League West Projections.
American League West Projections
5 Oakland Athletics
Oakland has one of the weaker lineups in the game. They have Khris Davis, Marcus Semien, and Ryon Healy, but those are the only real power threats. Their rotation is fairly weak, led by an inconsistent Sonny Gray. Oakland will continue their long stretch of poor seasons. 
4 LA Angels
The Angels made some moves this offseason to improve their roster. They brought in Cameron Maybin to solidify the outfield, and Danny Espinosa to play second. Los Angeles has a solid rotation with Garrett Richards, Tyler Skaggs, and Matt Shoemaker leading the way. Even with the best player in baseball, Mike Trout, the Angels still do not have enough pieces to be a contender. 
3 Texas Rangers
Texas has a strong lineup from top to bottom. The addition of Mike Napoli at first base just adds another power hitter to the lineup. On top of their balanced lineup, the Rangers have a very solid rotation. They have two Cy Young award winners in Cole Hamels and Yu Darvish. 
2 Seattle 
Mariners
The Mariners have a prolific offense. Their 2-5 hitters are terrific; Jean Segura, Robinson Cano, Nelson Cruz, Kyle Seager. However, the depth behind them isn't all too good. Jarrod Dyson adds a speed element at the top of the lineup but that is about it. "King Felix" and James Paxton are the main focus of their starting rotation. With a middle of the order that solid and a decent rotation, the Mariners may be able to carry themselves to a wild card spot. 
1 Houston Astros
The Astros are a very young and talented ball club. They added two veteran bats in the middle of the lineup this offseason in Carlos Beltran and Brian McCann. Houston also has a young and strong rotation that is primed for success. Last season they had one of the better bullpens in the game. This young team is primed for a run this season. 
Main image credit: