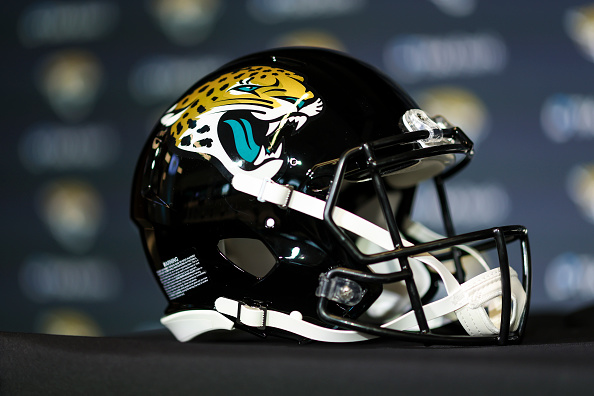 It's rare when an NFL franchise's head coach or general manager becomes the bonafide star and leader of the team. As of now, the New England Patriots and Houston Texans are the only examples I can think of. Nick Caserio may not have drafted or acquired the next face of Houston just yet, but Bill Belichick has already drafted Mac Jones – a player who rose to become the best rookie quarterback of the generational 2021 draft class. I could argue that Brandon Beane is the conductor of Buffalo's gridiron symphony, but Josh Allen is way more marketable (and plays the most valuable position in the sport).
In Jacksonville, nearly everyone thought that Trevor Lawrence would be the light that changes the franchise's dark on-field history and tendency to fail in the player engagement and retention department. However, Shad Khan's recent behavior shows that Trent Baalke is actually the man who has been given the keys to the franchise. Despite the public's obvious opinion towards the former scout, Khan kept Baalke in place as the Jaguars' general manager AND hired an assistant to work under him this week.
Ethan Waugh doesn't take any of the blame in this situation, but he does walk into a franchise that has yet to figure out HOW it wants to win and function. After being a coach-driven organization for less than a season (also known as the Urban Meyer era), Khan's decision to hire an assistant general manager and double down on Trent Baalke shows he is willing to bank on his personnel department's ability to revamp the franchise with pure roster building. As such, these are the 2 reasons why I think assistant general manager Ethan Waugh is a great hire for the Jaguars and will help Shad Khan achieve his new (and hopefully long-term) vision.
With the world watching as the Jags travel overseas to play Denver in London, there is much on the line. A list of newly opened UK online casinos have been taking bets with much more buzz on the horizon leading to gameday.
2 Reasons Why Ethan Waugh is a GREAT Hire for Jacksonville
Ethan Waugh's Hire Means Shad Khan (Technically) Kept His Word About Something
When Doug Pederson, Trent Baalke, and Shad Khan shared the stage together for the first time, Khan claimed Jacksonville was searching for an executive vice president of football operations to add brainpower to the front office and give Baalke more help while he navigates his day-to-day activities. That obviously never came to fruition, but the reasons why it never did should be considered before blowing this reason off completely.
In a later statement, Khan praised Doug Pederson for his ability to get the football program back on track and operate with a level of efficiency and professionalism that was not as apparent under Urban Meyer. As such, Khan felt like the team did not need an executive vice president for the time being.
[pickup_prop id="24492″]
To me, this revealed two things: 1) the executive vice president was going to be a glorified mediator for Baalke and the next head coach, and 2) Urban Meyer's NFL tenure was even worse than we could ever comprehend. Khan and disgruntled Kicker Josh Lambo both confirmed as much when the former Jaguar attacked Meyer's integrity as a person in a random article and the latter filed a lawsuit against the Jaguars because of an incident involving Meyer during training camp.
Baalke and Pederson's perceived ability to act like adults meant that Khan could focus on securing help for Baalke in another way. Even though the optics of Trent Baalke being able to pick an assistant general manager he's known for over a decade is…suspicious, Ethan Waugh's resume is a great one. And, since we know Baalke could be here for the long haul, it doesn't hurt that Khan picked an individual who will mesh with Baalke and how he wants to lead the team's roster-building efforts in 2022 and beyond.
Ethan Waugh's Work as Assistant GM Will Support Trent Baalke (and His Vision)
Chemistry and culture are two C-words that are way overused in business, sports, and sports business. However, these terms are overused because they are two of the most important intangibles an organization can possess. Baalke's reputation as a…"difficult" partner to work with comes from his behavior in situations where he didn't get along with his head coach. Situations where there was no cohesiveness and alignment in both men's long-term vision for San Francisco.
Now, in Jacksonville, Baalke appears to be putting his best foot forward so that he, Doug Pederson, and the Jaguars can have the best chance to succeed. In response, Khan rewarded his general manager's new mindset with the hire of an assistant Baalke "enjoyed working alongside…for over a decade."
Baalke and Waugh's background as scouts means they will have similar philosophies when it comes to roster building and running an NFL front office. Scouring the country (and Canada) for the best talent available is something every program does to stay competitive in a sustainable manner. As it currently stands, Jacksonville is no different, as the possession of massive cap space every year doesn't mean anything if the team never acquires Pro Bowl-level talent with it.
While there are nuances with everything, Waugh's long tenure in San Francisco (2004-2022) was filled with the acquisition of Pro Bowl-caliber talent and All-Pros. Even though he didn't contribute to Jacksonville's draft this year, I'd bet Baalke's investment in all three levels of the defense is something Waugh certainly agrees with.
Since Baalke left the 49ers in 2016, Waugh scouted or assisted with the acquisitions of Nick Bosa (DE/EDGE), Fred Warner (LB), and Richard Sherman (CB). Each of these players would go on to earn awards and accolades for their performances in the Bay Area. This shows that Waugh, a former vice president of player personnel, is specially equipped to help the Jaguars find more help for Trevor Lawrence and Co. now and in the future.
So What Now?
John Shipley of Sports Illustrated's Jaguars Report reported that Waugh was all over San Francisco's front office during his tenure. Despite his professional background being almost exclusively in personnel, Waugh helped the 49ers hire software computing professionals, perform their day-to-day operations, and brainstorm on topics related to analytics. Waugh knows how to work his way around a front office, and San Francisco's recent success (1 Super Bowl appearance and 2 NFC Championship games since Baalke left the team) shows that the high-ranking personnel man is capable of running his own show one day.
[pickup_prop id="24347″]
Before that day comes, however, Waugh must succeed in his highest post yet. Even though Waugh held a Vice President title with the 49ers, his current role as the Assistant General Manager should officially assign him a much broader scope of responsibility. It's one thing to be as versatile as possible when you aren't expected to, but Waugh's new role was specifically created to give Trent Baalke more time to evaluate the roster and find new talent.
The best-case scenario for this hire is that Baalke builds the best team around Trevor Lawrence as possible. If this happens, the second-year player should blossom into the star the entire scouting community knew he could become. If THAT happens, the Jaguars won't be picking first overall for decades.
TL;DR: Hopefully some wins.
Main Photo: