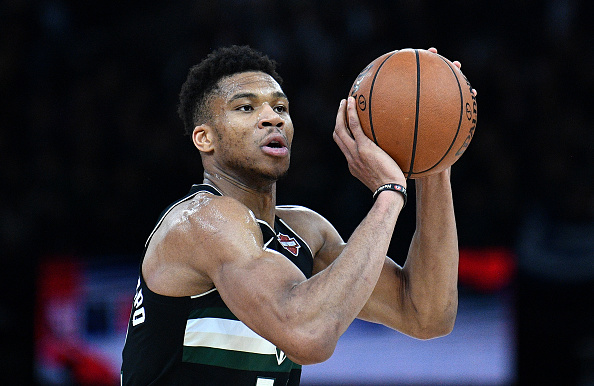 Friday, the NBA Playoffs deliver big-time games, and I will have your best bets to make for the evening. Will the teams with injury concerns be negatively affected? Will Trae Young show out in front of a home crowd? Is Chris Paul staring at another injury-related post-season collapse?
Friday NBA Playoff Best Bets
Miami Heat @ Atlanta Hawks ( 2-0 Heat)
Miami Heat | Point Spread: -1(-110) Moneyline: -115
Atlanta Hawks | Point Spread: +1(-110) Moneyline: -105
Total | Over 221.5(-110) Under 221.5(-110)
Trae Young has been ice cold this series. Not only has he been abysmal from three (2 for 17, Russell Westbrook would be proud), but he's not getting to the line consistently either. As the series heads to the 404, a little home cooking from the refs will most likely go in the Atlanta Hawks' favor (as a team, the Hawks shoot three more free throws per game at home).
Unfortunately for the Hawks, a Trae resurgence will not be enough for them to overcome another Miami Heat beatdown. I don't expect an Erik Spoelstra-led team to play with its food in the playoffs. In the last two games, they've looked better than they have all season, expect that to continue.
Increased production from Trae will help hit the over, but Miami continues their stellar streak against the spread.
My Pick: Miami Heat -1, Over 221.5
Milwaukee Bucks @ Chicago Bulls (1-1)
Milwaukee Bucks | Point Spread: -2.5(-110) Moneyline: -140
Chicago Bulls | Point Spread: +2.5(-110) Moneyline: +120
Total | Over 223(-110) Under 223(-110)
The Milwaukee Bucks are struggling this series; they barely squeaked out a win in game one and lost on Wednesday. While I think the Bucks will win the series, they're not winning in front of a raucous Chicago home crowd on Friday, especially with Khris Middleton hobbled.
Jrue Holiday has been the story of the series, but not in the way he'd like. After putting together the best offensive season of his career, he's averaging nearly as many turnovers (5) as field goals made (6) for the series. Alex Caruso and the rest of the Chicago Bulls will continue to feast off turnovers against a team that's been shaky on the road in the playoffs before.
This is the best team the United Center has seen since Derrick Rose had knees, I fully expect the Bulls to ride that wave to victory before Giannis Antetokounmpo and the Bucks regroup later in the series.
My Pick: Chicago Bulls +2.5 (and the upset!), Under 223
Phoenix Suns @ New Orleans Pelicans (1-1)
Phoenix Suns | Point Spread: -1.5(-110) Moneyline: -125
New Orleans Pelicans | Point Spread: +1.5(-110) Moneyline: +105
Total | Over 216.5(-110) Under 216.5(-110)
The New Orleans Pelicans got their feel-good win against the Phoenix Suns, unfortunately for them, it won't continue in Chris Paul's old stomping grounds. There's no way CP3 sees how they were defended without Devin Booker and didn't figure out what the Suns need to do in the Big Easy. Herbert Jones has been impressive, but he's a rookie. Jonas Valanciunas has had troubles defending the pick and roll before, fully expect the Suns to put him in the spin cycle.
The Suns won without Devin Booker during the season and had the best road record in the league. They're not a superstar or bust team, and only being -1.5 favorites for a team this good is laughable. This is my best bet for Friday; expect the Suns to roll.
My Pick: Phoenix Suns -1.5, Over 216.5
Prop Bets To Love
Trae Young Over 28.5 Points and Trae Young Over 40.5 Total Points + Rebounds + Assists
Trae is coming back to Atlanta like a house on fire. With a friendly whistle, I expect him to clear these marks with ease.
Chris Paul Over 20.5 Points
Without Booker to lean on, it will be CP3 coming out with something to prove. Expect a dominant Chris Paul performance all around while he proves he can still carry the scoring load.
*All odds courtesy of mybookie.ag.