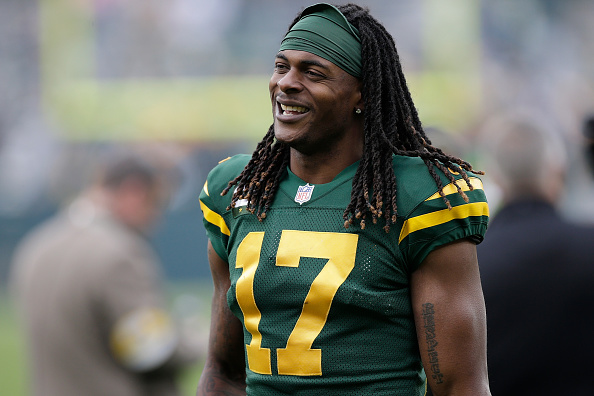 Now that the Super Bowl has come and gone, it's time to look forward to NFL free agency that starts on March 16th. It's one of the most exciting times on the NFL calendar as the league's best hits the open market. There's a lot of talent available at multiple positions this offseasons but the wide receiver group is one of the strongest this year. As we officially start the offseason, let's take a look at the following wide receivers in NFL free agency.
Betting has become prominent in the sports world and there's no better place to get advice and place a bet for next season than freetips.
NFL Free Agency: Top Five Wide Receivers
5. Michael Gallup
Entering his 4th season, Michael Gallup was set up to have a career year in this Dallas Cowboys offense. He was on his way to doing just that until he suffered an ankle injury in week one that kept him sidelined until week nine. Gallup had a couple of good games after that but his return for the season only last eight games as he suffered a torn ACL on a touchdown grab in week 17 against the Cardinals. In nine total games, the Cowboys receiver had 445 yards and two touchdowns. The Cowboys may want to retain Gallup but even coming off of injury, many teams are expected to be interested.
4. Mike Williams
A lot of people think that Mike Williams will return to the Los Angeles Chargers after the career year he's had. His relationship with the franchise is stronger than before but you never know what might happen when NFL free agency hits. As mentioned, Williams had a career year as he had 1,146 yards and nine touchdowns in 16 games. He's had a few rough patches along the way but he's improved his game and would fit perfectly with a few teams next season.
3. Allen Robinson
People have seemed to forget how good Allen Robinson has been after spending four years with the Chicago Bears. He has three 1,000-yard seasons with two of them being in Chicago. 2021 wasn't an ideal year heading into free agency. Robinson only played in 12 games and caught 38 passes for 410 yards and a touchdown. The eight-year receiver lost games due to a hamstring injury and being put on the Covid-19 list. He's also had to deal with shaky quarterback play from Andy Dalton and Justin Fields.
Robinson had 1,250 yards in 2020 so he's shown that he can still produce at a high level. If he can get healthy and find a team with stability at quarterback, he can remind people that he's still a number one receiver and one of the best in the league.
2. Chris Godwin
Chris Godwin hits NFL free agency as arguably the best wide receiver on the market behind Davante Adams. Even after tearing his ACL in week 14, almost the whole league would love the services of this talent. Godwin has been a top target on the Tampa Bay Buccaneers offense that has been loaded for years. He completed a 1,000-yard season in 2019 with Jameis Winston and another one in 2021 with Tom Brady. The Buccaneers have reported interest in bringing him back but he's expected to test free agency. Whoever wants him will have to pay top dollar for this type of free agent. 
1. Davante Adams
There's no argument whatsoever that Davante Adams is clearly the best wide receiver going into NFL free agency and he's arguably the best in the entire league. It helps that he has the back-to-back MVP in Aaron Rodgers throwing to him but no one can run routes and get open as Adams can. His technique is one of the best in NFL history and that's what makes him the great. He's made five consecutive Pro Bowls and was First-Team All-Pro in 2020 and 2021.
Last season, he had 1,553 yards with 11 touchdowns and had the second-best catch rate of his career. Adams has gone on record to say he wants to be the highest-paid receiver in the league, as he should be. It will be interesting to see if the Green Bay Packers do in terms of paying him or using the franchise tag. Either way, Adams has a big pay-day coming his way this offseason.
Other Notable Free Agent Wide Receivers
Antonio Brown
Odell Beckham Jr.
JuJu Smith-Schuster
D.J. Chark
Christian Kirk
Will Fuller
Main Photo: