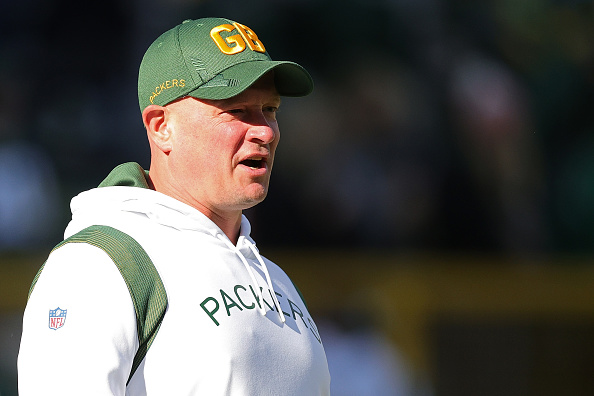 Over the past few days, the NFL front offices have begun to hire their next coaches and front office members. And following on from my two-part predictions, I wanted to return and start rating how good I think the hirings were.
Scale: A+, A, B+, B, C, D, F
Rating NFL Hirings Thus Far
Carolina Panthers Offensive Coordinator – Ben McAdoo
Why? Out of the coaches that they had interviewed and were on their shortlist, McAdoo was the pick? While he will probably get the offense functioning more efficiently next season, he was not the splash hiring that the team really needed to compete next season. This offense is the only thing that is holding this team back from making the playoffs, and I believe the Panthers should have gone all-in on a slightly risky hire to run their offense next year.
Grade: C
Baltimore Ravens Defensive Coordinator – Mike MacDonald
From one Harbaugh brother to the other and now back. Mike MacDonald was a positional coach in Baltimore for a few years, until moving to Michigan to be their defensive coordinator for the past year. The Wolverines were brilliant, and a lot of that credit goes to their defensive capabilities and Mike MacDonald's scheme that allowed him to get the most out of his numerous stars. Does this mean we see David Ojabo in a Ravens jersey?
Grade: A
Chicago Bears General Manager – Ryan Poles
The former Chiefs executive director of player personnel ends up in Chicago and faces an interesting, to say the least, offseason. Having traded away their first-round pick to trade up last season, one that would've been a top ten pick in this year's draft, they have a few matters to attend to. Firstly, Poles will need to decide what to do with veteran wide receiver Allen Robinson, as his contract is expiring. He will also need to bulk up Justin Fields' offensive weapons, so the former Buckeye can get settled here in the Windy City.
Grade: B+
Minnesota Vikings General Manager – Kwasi Adofo-Mensah
After having spent the past few years in charge of the Browns' turnaround, Adofo-Mensah gets the opportunity to run his own franchise. His first job will be to hire a replacement for Mike Zimmer. In my previous predictions, I predicted the gap to be filled by the Buccaneers' defensive coordinator, Todd Bowles. Either way, Adofo-Mensah inherits a team on the brink of the playoffs, and one that has a lot of promise for the future and all signs point to Adofo-Mensah being the man that can take them there.
Grade: A
New York Giants General Manager – Joe Schoen
I think that this is the best hiring of the offseason so far. Schoen comes into New York with over 20 years of experience, having been the assistant general manager in Buffalo for the past five seasons, and his acquisitions of Micah Hyde and Stefon Diggs, in addition to his draft selection of Josh Allen have all been essential to Buffalo's renaissance. He also arrives in New York with both coordinators in Buffalo being favorites for the Giants' head coaching job, with offensive coordinator Brian Daboll being the most likely and surely it's more likely to happen with Schoen at the helm.
Grade: A+
Chicago Bears Head Coach – Matt Eberflus
I like this hiring. Eberflus has run a good defense throughout his years in Indianapolis, and it will be interesting to see what he does with this star-studded defense in Chicago. However, I would have liked to say an offensive-minded coach to coach Justin Fields and help him with his integration into the NFL. Also, the Bears have run a 3-4 defense for the past few years, whereas Eberflus ran a 4-3 defense throughout his time with the Colts, it will be interesting to see how Eberflus will try and combine the two types of defensive scheme.
Grade: B+
Denver Broncos Head Coach – Nathaniel Hackett
I like this hiring even more. Hackett comes into Denver having run a ridiculously efficient offense in Green Bay. He didn't call plays there, but he did so in Jacksonville where he was in charge of the offense in 2017, where Blake Bortles had an unbelievable season. If he could almost turn Bortles into a Pro Bowler, who knows what he is capable of.
However, my favorite thing about this hiring is that Aaron Rodgers is looking for a way out of Green Bay and Denver is one of the most likely places that he ends up, and now with his former offensive coordinator there, the chances will have risen. The same applies to Davante Adams, who is a free agent and wants to play with Rodgers again, and if Rodgers lands in Denver, we could see Davante in a Broncos jersey as well.
Grade: A
Main Image Credit:
Embed from Getty Images