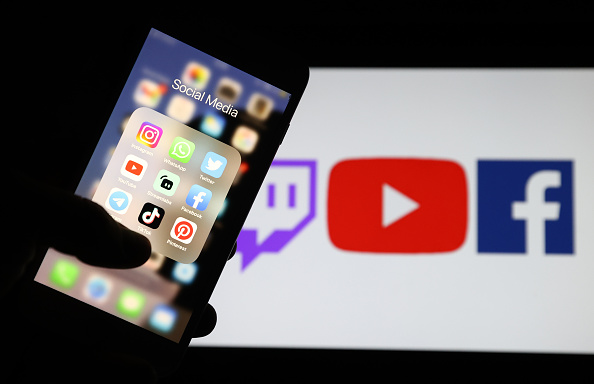 Most sports fans prefer to watch their favourite games online – podcasts have become the best alternative to TV broadcasts. Online, consumers can get almost any content and enjoy any sport without paying for a subscription. The most popular service for this purpose is YouTube, of course. Often people combine business with pleasure and bet on the outcome of a meeting or make money through a variety of casino games. To avoid falling into the hands of fraudsters, it is better to use a special aggregator https://www.nongamstopsites.co.uk/non-uk-casinos/ of virtual casino sites.
By choosing a really safe platform you may earn good money not only in traditional gambling entertainments (cards, roulette, slots, etc.) but also with the help of a separate category of sports betting. Below are some of the best YouTube channels to help you keep your finger on the pulse of the sports news world.
The Best Sports Channels on Youtube
Top 5 Youtube Sports Channels
MLG Highlights
If you didn't get to watch your favourite game on time, you can always do so on the MLG
Highlights channel. It's one of the best video portals for NBA fans, with regular post-game
interviews, analysis, and more.
The Fumble
The Fumble is a comprehensive sports channel that keeps viewers up to date with the latest news from the day. It's the perfect place to find not only old hits, but new stories or funny bits and pieces. Unlike many channels on this list, The Fumble isn't limited to one sport – it covers everything from the Olympics to viral videos and predictions from top professional leagues.
LOLNetwork
At first glance, this channel may seem to have very little to do with sports. However, Kevin Hart regularly invites international sports stars to his show, which has seen Blake Griffin, Draymond Green, LaVar Ball, Nerlens Noel, Candice Parker, and many more. This channel gives a different perspective on the athletes.
Professorlive
Surely many of you remember who Grayson Boucher, aka The Professor, is. The 5ft 10in
streetball legend was an integral part of the old AND1 Mixtape Tour videos. He now publishes videos analyzing young and promising players from various sporting disciplines.
Chris Smoove
This rather charming young man has an incredible number of video blog subscribers. He
regularly produces tons of content related to basketball and video games. In addition, the
information from his videos will be useful for:
– Making basketball game predictions
– analyzing the current form of a team's players
– previewing previous games
– Determining the motivation of the coaching and playing staff of one of the favourites.
Chris periodically shares with his fans news in the world of eSports, accompanying them with unique inserts from streams and tournaments.
We also looked at channels that are less popular but useful for analytics:
Coach Daniel
Daniel is a current sports coach who has devoted his channel to reviewing basketball games. Based on his recommendations, anyone can bet on casinos not on gamstop uk. Daniel gives advice on the outcome of the encounter, as well as a detailed analysis of each game, taking into account tactics and strategy. In addition, this man presents even difficult information in a simple and easy-to-understand manner.
Highlight Heaven
Highlight Heaven is a popular destination for avid NFL fans. Every viewer can find a selection of the season's funniest moments here, as well as detailed statistics about each player. The resource is more entertaining, but can also be useful for making predictions on a sporting event.
The Highlight Factory
The Highlight Factory is a collection of comprehensive videos that are in the top percentile of viewers. This includes footage from NFL, NBA, MLB, and NHL games. The channel also
includes career highlights from players such as LeBron James, Patrick Kane, and Aaron Rodgers. With catchy, well-timed background music and skillful video editing, The Highlight Factory has excelled in the art of creating viral sports videos, many of which have garnered millions of views.
The Players' Tribune
Derek Jeter's "The Players' Tribune" was launched in 2014. Its aim was to get its message out to fans without going to the media. Videos on the channel include interviews and mini-documentaries with some of the greatest athletes in history. This article lists the best sports channels that are currently at the peak of popularity. Thanks to this kind of content, sports fans can watch interviews of their favourite players, as well as analyze the outcome of a future encounter. The information gathered together helps to give the
most accurate picture of how a particular sporting event will go and make the right bet.
Main Image: Embed from Getty Images