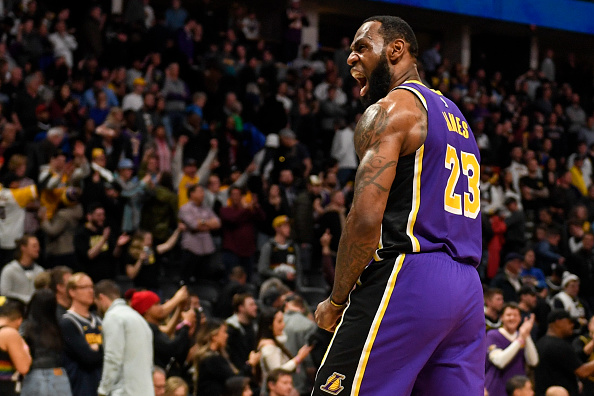 Earlier this week, the NBA opening night schedule was released and there are two huge matchups ahead on December 22. These matchups feature much anticipated debuts and superstar talent all around. This NBA offseason has been the shortest in history but fans don't mind that at all. Training camps are well underway and the preseason is just a week away. That means the NBA season is just about to get started in a few weeks and we all can't wait for the much anticipated season. 
2020 NBA Opening Night Schedule Released
Nets vs Warriors
Game one of NBA opening night starts with a bang as Kevin Durant faces off against Stephen Curry and his former team in the Golden State Warriors. This game will be missing one key player and that's Klay Thompson for Golden State. In the 2019 NBA Finals, Klay Thompson went down with an ACL injury and missed all of last season. He was rehabbing and practicing in a gym when he tore his right Achilles tendon and will now miss his second straight season.
The Warriors traded for Kelly Oubre Jr. to try and help this team maintain a healthy status. This team was filled with injuries last season and could get nothing going with the young guns so they are working with a clean slate this season with their stars back in action, minus Thompson.
The Brooklyn Nets will come into this season with Durant and Kyrie Irving making their debut playing together. Last season, this team made the playoffs as the seventh seed without their two big stars so adding these two stars will give them a legitimate shot at the number one seed. The Nets have some good pieces around Durant and Irving to compete and be a complete team. We are hoping this game will live up to the hype on NBA opening night.
Lakers vs Clippers
This LA rivalry was already hot but it came more to the forefront after both teams filled up on stars the last few seasons. With LeBron James already there, the Los Angeles Lakers added Anthony Davis last offseason and added good pieces around them. The Los Angeles Clippers added Kawhi Leonard and Paul George last offseason as well. Both teams went at it last season and played hard against each other.
We thought this was the potential Western Conference Finals preview but the Clippers fell short in the second round while the Lakers are coming off of yet another title in this franchises' great history. This season, the Clippers will add Serge Ibaka while the Lakers steal former Clipper Montrezl Harrell. Year two of the new era with these teams should be better than the first and we can't wait for NBA opening night for this game.
Last Shot
The NBA released their whole schedule for the upcoming season, including five Christmas Day games. This season will have a lot of obstacles due to the pandemic but the NBA is persistent on carrying on and getting this season started and crowning a new NBA Champion.
Main Photo: