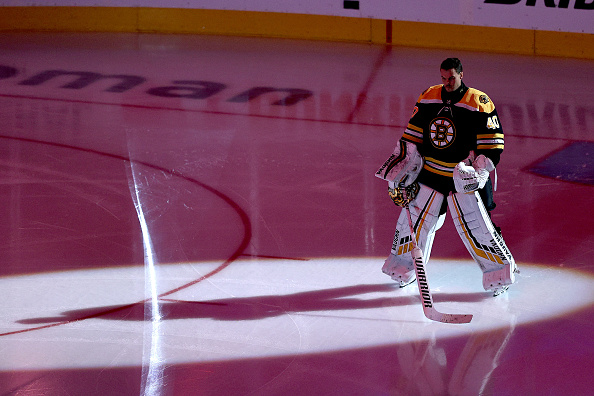 Now that the Stanley Cup has been awarded to the Tampa Bay Lightning, the full focus has been shifted towards the NHL offseason. By this time, we would usually be getting ready for the regular season to start but in an abnormal year, we're getting ready for the offseason. With the NHL offseason, you get rumors whether it's with free agency or trades. It's one of the most exciting times of the year in the NHL and it all starts on October 9th when free agency starts.
Three NHL Offseason Rumors to Keep an Eye on
A Big Trade In Arizona?
There could be a few big names on the move this offseason and it may start with defenseman Oliver Ekman-Larsson. This past week, the Arizona Coyotes have let it be known that an Ekman-Larsson trade is possible and the Vancouver Canucks along with the Boston Bruins could be the favorites. In return, the Coyotes would possibly look for a first-round pick. The Bruins make sense if in fact that Torey Krug walks in free agency. They have been so close and on the brink of another Stanley Cup and this trade would help them get closer. 
On the other side, people might be confused about why the Canucks would make this trade because of the cap situation. They have a young core of stars and they need help on that blue line. The Canucks have a few holes to fill when it comes to their roster just with their pending free agents. They also don't have a first-round pick this season so that could be a problem. This is going to be a difficult trade to pull off if it happens.
(Note: The Coyotes lost their 2020 second-round pick and 2021 first-overall pick for violating combine testing rules)
Bruins Willing To Move Big Names
We talked about the Bruins possibly being in on Ekman-Larsson but they also talked about moving some of their key players. There was a report earlier in the week that the Bruins are willing to listen to offers on forward Jake DeBrusk and defenseman Brandon Carlo. There was a surprising name brought up and that was star goaltender Tuukka Rask. Rumors have it that the Bruins are exploring Rask's market value. 
Carlo and DeBrusk are young pieces that the Bruins can hang as bait. These two have been big in recent Bruins' runs, but there's been some inconsistency this season. DeBrusk played 13 games in the Stanley Cup Playoffs and only registered four points. He was a negative while on the ice for Boston. Carlo had his best statistical season in 2019-20 with four goals and 15 assists for 19 points but that didn't carry over into the playoffs. He had one point for the Bruins and that was an assist. They don't think this will continue in the future but if the Bruins want to keep their core together, moving these two might not be a bad thing right now.
A puzzling rumor was the news on Rask. He's been one of the best goalies not only in franchise history but in the NHL over the past few years. Rask was a Vezina Trophy runner-up this season with a 26-8-6 record and 2.12 goals-against average along with a .929 save percentage. Although he has been outstanding, there are a couple of factors that could lead to his departure. Rask is a pending free agent next season at the age of 34. Age maybe a little bit of a factor but what's an even bigger factor is that he carried a $7M cap hit, which is the second-highest on the team. Even with only a year left, the Bruins may have a plan if the price is right. It's hard to imagine them moving on from Rask but at this stage, anything is on the table in this league.
Senators' Fifth Overall Pick
Every offseason, we hear about a team shopping around their first-round draft pick. This year, it's the Ottawa Senators. They have the fifth overall pick and with the NHL Draft just around the corner, a deal will have to happen soon. There are a lot of factors that play into if they will deal that pick like who is selected in front of them in the draft and if they get a strong enough offer. They also have the third overall pick so trading the fifth might be the smart move. The Senators have to play their cards right because this team has been underperforming for a long time and this year could be a pivotal turnaround in terms of setting up the future.
Other Rumors:
Columbus Blue Jackets listening to offers on top two young goaltenders
Devan Dubnyk to San Jose?
Dallas Stars trying to re-sign goaltender Anton Khudobin
A contract extension for Evgeni Malkin?
Patrick Laine in trade talks?
Main Image: Embed from Getty Images