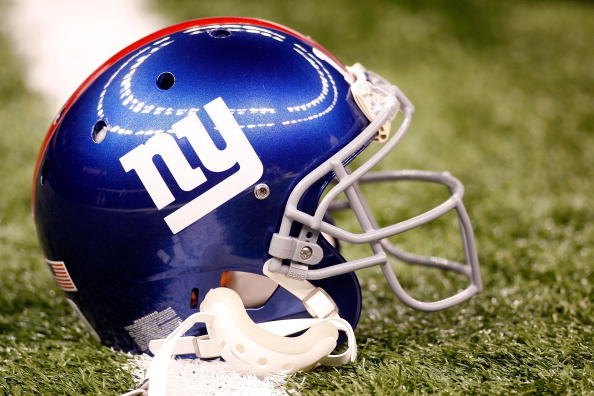 The New York Giants went into this draft with high expectations. General Manager Dave Gettleman needed this draft to be a smashing hit in order to keep his job. He succeeded. There's a lot of key players in this draft that can immediately slide into the lineup and produce. Here is the New York Giants draft review.
2020 New York Giants Draft Review
With the fourth overall selection in the draft, the Giants took offensive tackle, Andrew Thomas, out of Georgia. This wasn't the prettiest pick, but it's the smartest. Quarterback Daniel Jones gets hit a lot, and this locks down one of the tackle spots for a while. Thomas was graded by most experts as the most pro-ready of all offensive tackles and is an excellent run blocker. He'll be able to pave holes for running back Saquon Barkley to run through in addition to a high level of pass protection. According to Matt Lombardo of NJ Advance Media, about eight teams had Thomas as their highest-rated tackle, and this was a great move by Gettleman.
Xavier McKinney, out of Alabama, was the surprise of the Giants' draft. He was the highest-rated safety by pretty much everyone but fell out of the first round after a poor combine. Gettleman had a first-round grade on him and said that if he wasn't there for their pick in the second, he had a trade lined up to move back. But after the first three picks yielded offensive players, McKinney was sitting there waiting for his call. Many of New York's fans were clamoring to pick Clemson's Isaiah Simmons with the fourth-overall pick, but McKinney is the next best thing at a better value. He would primarily play free safety but could move over to cornerback or move up to linebacker. Gettleman struck gold with this pick, and it could really pay off.
Gettleman showed that he wasn't kidding about fixing this offensive line when he used three of his first five picks on Thomas, tackle Matt Peart, and guard Shane Lemieux. Peart is a high-upside guy with a ton of potential, but not necessarily ready to start immediately. Learning behind Nate Solder for a season should help him immensely, and then the Giants could dump the Solder contract and let Peart shine.
Lemieux was a fixture on the Oregon offensive line, starting all 52 games in his career at left guard. He offers versatility to the offensive line by being able to play both guard spots. Head Coach Joe Judge said that he would be cross-trained at guard and center, making him the possible starting center for this season. In case he isn't, he could backup Kevin Zeitler and Will Hernandez until one of them doesn't come back.
Darnay Holmes is a cornerback out of UCLA. He is a fast, twitchy defender and has eight career interceptions. Gettleman saw a hole at cornerback and went to the best available to patch it. Holmes can slide right in to guard the slot but is versatile enough to play outside also. He possesses a tremendous work ethic and brains, having graduated from UCLA with a degree in African American Studies in less than three years. Holmes can also return kicks and punts and has a 93-yard return on his resume.
Going into the final few rounds of the draft, Gettleman knew that he still had a hole at inside linebacker. He used three of his last five picks on the position, including 2020 Mr. Irrelevant Tae Crowder. Cameron Brown is a rangy linebacker from Penn State, reuniting with Giants' defensive line coach Sean Spencer.  Brunson, from South Carolina, is a great box linebacker but struggles in man coverage. Crowder, who was picked last-overall, is a versatile prospect. He was recruited as a running back, but after being stuck on the bottom of the depth chart, he made the switch to linebacker.  All of them will face competition for the fourth linebacker spot behind Blake Martinez, David Mayo, and Ryan Connelly.
The odd men out of the draft, Williamson and Coughlin will face an uphill battle for the roster. Williamson is a defensive back from Minnesota. He could move up to linebacker if he needs to and has great play recognition. Coughlin, also from Minnesota, is an edge prospect with a high upside. He had 40 tackles for loss and 22.5 sacks over his career in college. Both of these players will compete for starting jobs, but shouldn't be surprised if their eventual spot is on the practice squad.
Main Photo:
Embed from Getty Images