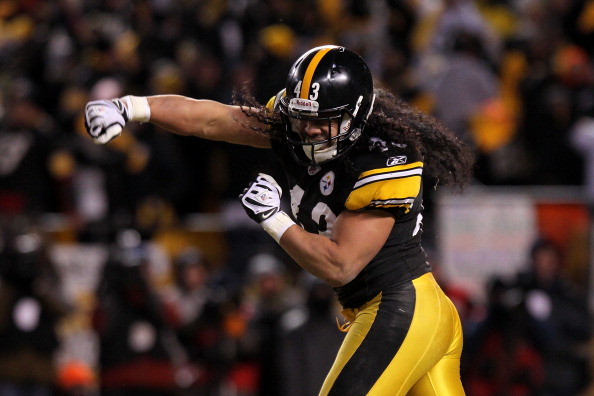 On Saturday, the NFL announced the latest Pro Football Hall of Fame inductees. These five players have changed the game of football. In addition to the five modern-day inductees, there were two coaches, three contributors, and ten senior inductees that were announced before Saturday. Like every year, there are some questions about one or two players getting in but all of these players have stories to tell. Here's a look at the five modern-day Pro Football Hall of Fame inductees.
NFL: Pro Football Hall of Fame Inductees
Steve Hutchinson (Left Guard)
Steve Hutchinson played from 2001 to 2005 with the Seattle Seahawks before moving on to the Minnesota Vikings from 2006 to 2012. Hutchinson retired with the Tennessee Titans after only playing 12 games with them due to injury. He was voted to seven straight Pro Bowls and voted as an All-Pro five times. The All-Pro left guard is regarded as one of the best linemen of his era.
Steve Atwater (Free Safety)
Steve Atwater was one of the hardest hitting safeties in NFL history. Atwater played with the Denver Broncos from 1989 to 1998 and the New York Jets for one year in 1999. The Broncos won back-to-back championships with Atwater in 1997 and 1998. Along with the two rings, he was voted to eight Pro Bowls and is a two-time All-Pro. He also is apart of the Broncos' Ring of Honor. He has a lot of memorable moments, especially in the Super Bowl against the Green Bay Packers. 
Edgerrin James (Running Back)
From 1999 to 2009, Edgerrin James played for the Indianapolis Colts, Arizona Cardinals, and the Seahawks. In his first two seasons, he was the rushing champion. James retired after rushing for 12,246 rushing yards and 80 touchdowns. He was Offensive Rookie of the Year in 1999 and was selected to four Pro Bowls. James was part of a great offensive scheme and an explosive offense.
Isaac Bruce (Wide Receiver)
In 1999, Isaac Bruce won his only Super Bowl in a St. Louis Rams uniform. Bruce was apart of one of the best if not the best offensive attack in NFL history, the Greatest Show on Turf. He also played with the San Francisco 49ers for two years but he will be known as a St. Louis Ram. Bruce has 15,208 receiving yards with 91 touchdowns. It took a few years but he is finally in.
Troy Polamalu (Safety)
Troy Polamalu is no doubt the best strong safety of his era and he has the stats to prove it. He's an eight-time Pro Bowler and a four-time All-Pro. In 2010, he won the Defensive Player of the Year. He helped the Pittsburgh Steelers get to three Super Bowls and win two of them. Polamalu truly was an all-time great who changed the game.
A Great Honor
Bill Cowher and Jimmy Johnson were also inducted into the Pro Football Hall of Fame as coaches. They both won at least one Super Bowl and were one of the best to ever do it. Being inducted to the Hall of Fame is one of the greatest honors not only in football but all of sports. All of these players changed the game and changed the way we look at the game. We will never forget any of these players or coaches as they will be talked about forever.
Main Photo:
Embed from Getty Images