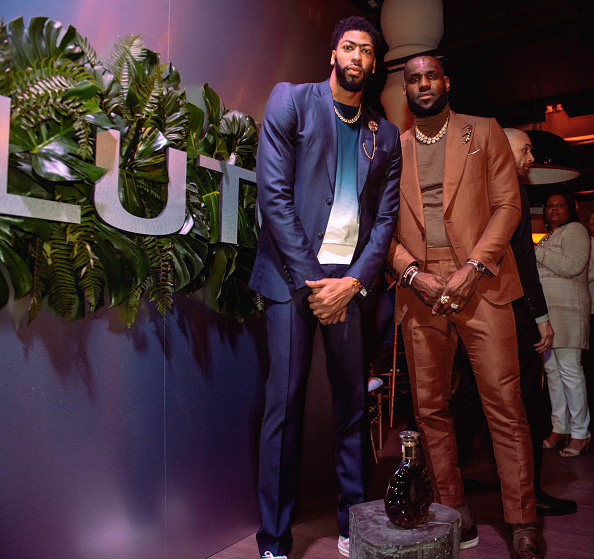 After missing the playoffs for the past six seasons, as well as having terrible seasons one after the other and suspenseful offseasons, the energy and feeling around the Los Angeles Lakers—with the amazing help and quick thinking of Rob Pelinka and Jeanie Buss—is nothing but optimism and excitement. Many Lakers fans feel this could be the year they have been hoping for.
The Los Angeles Lakers Are Back
New Coaching Staff
Many rumors started surrounding the Lakers once it was announced that they had fired Luke Walton and were looking for a new head coach. Names from Ty Lue, Tom Thibodeau, Jason Kidd were all surrounding the Lakers. Frank Vogel managed to rise above all candidates and take over as the new head coach for the Lakers. Vogel had the most success when he was with the Indiana Pacers and led that team to three consecutive eastern conference finals appearances. He brings a defensive mindset that the Lakers desperately need.
Jason Kidd and Lionel Hollins were next on the list of coaches to be hired by the Lakers, helping fill out the assistant coaching spots. Assembling an array of basketball knowledge and experience to help lead the Lakers to a championship.
Free Agency Magic
Much speculation coming into the summer of 2019 was that Kawhi Leonard to the Lakers was a done deal. Especially after the Lakers managed to pull off a successful trade for Anthony Davis, things seemed to go a bit south after a week when Leonard decided to spurn the Lakers and sign with the Los Angeles Clippers. The signing of Leonard to the Clippers wasn't the only shock that night. He was also teaming up with Paul George, who had been traded by the Oklahoma City Thunder. The move was not only was seen as a negative hit to the Lakers, but it was also reported that Magic Johnson—revealing what the meeting with Leonard entailed—might have made Leonard go elsewhere. The Lakers were able to bounce back quickly with signings like Demarcus Cousins, Javale Mcgee, Danny Green, and Troy Daniels. The Lakers were able to add shooting, toughness, and defense that was much needed from the previous season. Pairing those assets up with a motivated Lebron James and Anthony Davis is a force to be reckoned with.
Anthony Davis and Lebron James
Do I need to go any further? With this new look NBA starting a trend of having powerful duos on a team. Stephen Curry and Klay Thompson. Russell Westbrook and James Harden. A team that has Lebron James and Anthony Davis on it— I guarantee you are in good shape. The Lakers have not one but two of the top 10 players in the entire NBA in Davis and James. Both players are healthy and ready to hit the ground running. James averaged a whopping 27.4 points per game, 8.5 rebounds per game and 8.3 assists per game in the 2018season. Davis, on the other hand, averaged 25.9 points per game, 12.0 rebounds per game and 3.9 assists per game. When having players of that caliber on your team, it doesn't matter who you surround them with, you have a legit chance at winning it all. The optimism and excitement of the fans are justified. Now, all we can do is wait and await amazing results.
Main Photo:
Embed from Getty Images