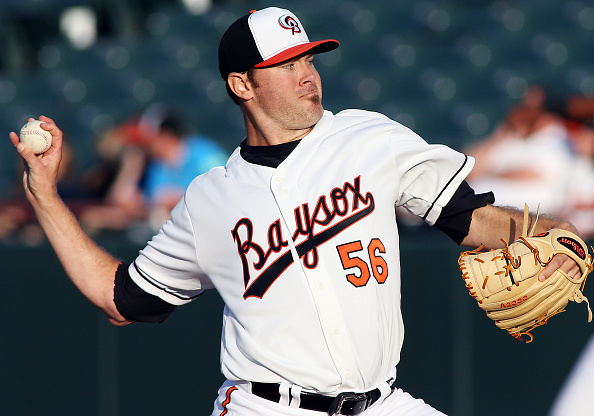 When you think of professional baseball players, you likely think of MLB superstars. Players such as Mike Trout or Max Scherzer are easily recognizable. However, most players never get any recognition or attention. Of the millions of baseball players worldwide, less than one percent make it to the majors. Many who have potential go through the minor league system to develop before being called up. I have witnessed the importance of Minor League Baseball in person for the past three seasons, and believe more fans should support and pay attention to the farm system.
The Importance of Minor League Baseball From a Unique Perspective
It Starts In A City Near You: Where The Next Generation Begins Their Journey
For the past three seasons, I have worked for the concession's provider of the Bowie Baysox. Bowie is the AA affiliate of the Baltimore Orioles. Some of the Orioles who I saw in Bowie include outfielders Stevie Wilkerson and Anthony Santander. All-Star pitcher John Means also pitched for the Baysox in 2017. I work most home games so I get used to hearing their names when they come to bat. After hearing it a few times I begin to remember them, not thinking much about it. That all changed watching the Orioles this season and my perspective has completely changed.
Seeing the players such as Wilkerson and Santander, who I remember from the Baysox, made me realize how unique of an opportunity it is to follow a Minor League team. For some players who are highly ranked, you figure they will eventually reach the majors. But, for others, you never know what their future holds. Seeing players reach the pinnacle of professional baseball after you begin to follow their journey makes you appreciate how hard these players work just for the chance at reaching the majors.
Minor League In Competition: Major League In Experience
Prince George's Stadium has about 35,000 fewer seats than Camden Yards, which makes attending a Baysox game unique from an Orioles game. The fans are closer to the field which gives a more intimate feel. Minor League games emphasize the fans with unique promotions almost every game. Bowie is known for being creative with encouraging fans to come to games. Star Wars characters around the stadium and fireworks almost every weekend are two of the ways they get fans to come. Between innings, there's always a competition between fans which keeps up the morale of the crowd.
Bowie puts the emphasis on entertainment and crowd involvement, giving fans memories that last a lifetime. The score of the game isn't as important as the experience, which is rare when attending a game. What seems like a small gesture, such as allowing kids to announce the next batter or having players on the concourse, go a long way. These are some of the aspects of Minor League baseball that make the experience more than just a game.
Bottom of The Ninth
Major League Baseball teams are in some of the largest cities in North America. Minor League teams are in places most people haven't heard of. I think this adds to the value of the minor leagues since it emphasizes the smaller areas of the country. It gives those who may not have a local team the chance to rally behind and support one. For many cities, the only team they have is their Minor League Baseball team and coming together and watching your local team gives many fans a sense of pride they wouldn't feel anywhere else.
Minor League Baseball is important to those who follow and support each team. While they might not get the national attention, they still play an important role in their communities. Most of the superstars in the MLB worked their way up in places like Bowie that unless you're from the area you may not have heard of. Minor League Baseball deserves more attention from those who have a local team and those who want to see their favorite MLB team's next star.
Main Photo:
Embed from Getty Images