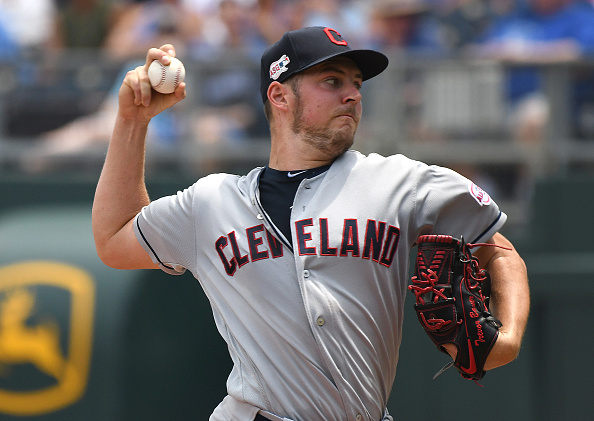 In the weeks leading up to the one and only trade deadline in Major League Baseball, it was reported that the Cincinnati Reds would be buyers. Reds fans may find this approach to be a welcome change. The hardest thing is growing attached to players only to realize that they will be traded at some point. Cincinnati actually made moves this year. Let's recap.
Cincinnati Reds Trade Deadline Recap
Cincinnati Reds fans will always remember Scooter Gennett. Gennett filled the hole left by the Brandon Phillips trade in 2017. Gennett provided excitement at every turn. I know that I can speak for all of Reds Nation that his 4 home run game against the St. Louis Cardinals was the highlight of his tenure. In the waning minutes, the Reds elected to trade Gennett to the Giants for either cash considerations or a player-to-be-named-later. The Reds have until November 1st to decide which they'd like to receive.
When Gennett went down with his initial groin injury, Reds fans panicked. At the time, there was no reliable second baseman behind him. Due to the emergence of José Iglesias, the Reds can afford to slide José Peraza over. Not to mention the fact that Josh VanMeter has been on a tear. According to Doug Gray from redsminorleagues.com, VanMeter is slashing .323/.400/.603 with 66 extra-base hits in 494 plate appearances between AAA Lousiville and the Reds since July 1st, 2018. The best part of VanMeter is that he is versatile. Just this year, he has played all three outfield positions, first base, second base, third base, and was designated hitter for an inter-league game. The trade of Gennett hurts as a fan, but it was needed to be done if the Reds want to develop their young talent.
The most obvious piece to be moved this season would have to be Tanner Roark. Going into the season, Roark was on the last year of his contract. The Reds traded for him in the offseason from the Washington Nationals in exchange for pitcher Tanner Rainey. All season, rumors swirled around Roark and only intensified as he continued to perform at a high level. The Reds traded Roark to the Oakland Athletics in exchange for their #8 prospect, outfielder Jameson Hannah. Considering Rainey was hardly a top 20 prospect within the Reds farm system, getting the A's 8th best prospect has got to feel like a win.
Moving forward, Hannah will start his Reds career in High-A Daytona. Fangraphs has Hannah as the Reds' 10th best prospect. This is a praise for the Reds farm system considering his rating "fell," even when trading away a top prospect. While I personally would have liked Cincinnati to keep Roark, the rotation will be top-notch going forward in 2019 and into 2020.
The Cincinnati Reds trade rumors have been exciting for a while, finally culminating in the largest trade since the Homer Bailey-to-Los Angeles Dodgers trade in the offseason. In their continued effort to #GetThePitching, the Reds traded outfielder Yasiel Puig and pitching prospect Scott Moss to the Indians, and number one prospect Taylor Trammell to the San Diego Padres. That's quite the haul to ship off, so who did Cincinnati get in return? Trevor Bauer, who was a top pitcher in Cleveland. Puig was a fan-favorite in Cincinnati, so seeing him get traded was very difficult for the Reds faithful. Trammell was also considered hard to let go because it seemed like he had an elite upside.
The Reds #GotThePitching. A rotation of Luis Castillo–Sonny Gray–Alex Wood-Bauer could be considered one of the best in the league. That fifth spot will be up for grabs between Tyler Mahle when he returns from injury, Anthony DeSclafani, and Lucas Sims. The trade of Puig, who was set to become a free agent at the season's end, opens up a spot for Phillip Ervin. Ervin has been playing at a major-league level as of late. In 2019, he's slashing .356/.423/.586 in 97 plate appearances. Add in Jesse Winker heating up and the rookie phenom Nick Senzel, the Reds outfield could finally be an area of strength. The corresponding roster move for the trade was to promote outfielder prospect, Aristides Aquino. Aquino provides plenty of power and would look to be the replacement for Winker when facing left-handed pitching.
An Early Look At The Modern "Big Red Machine?"
The NL Central has been one of the more competitive divisions in baseball. Despite being seven games under .500, the Reds are 7.5 games back from the division-leading Cardinals. This is a welcome change for Reds fans, considering the team was more than double the number of games back at the same point in previous seasons. Without that horrendous 1-8 start, perhaps we could be talking about a Cincinnati playoff bid. If the Reds' bats continue to dominate early and often (they lead all of Major League Baseball in offense in the first inning), the pitching staff will cruise. Don't let these Reds get hot. They just might surprise you.
Main Photo:
Embed from Getty Images