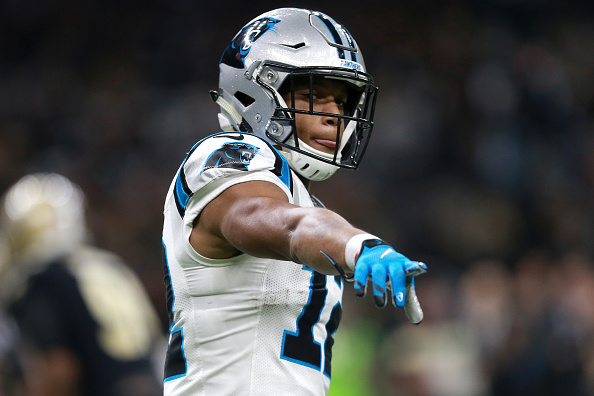 If you haven't been watching the NFL during the offseason, you are missing out. A ton of teams, including the Carolina Panthers, is making major moves. David Tepper and Marty Hurney are working together to build one of the best and most complete teams' fans have seen in a while. Watch out for the Panthers in 2019.
Watch Out for the Carolina Panthers in 2019
Look Out for the Defense
This is the most complete defense the Panthers has seen since 2015 when players like Josh Norman, Bene Benwikere, (a healthy) Kurt Coleman, Roman Harper, A.J. Klein, and Charles Tillman were on the roster. Tillman was a large part of Carolina's roster and year, for that matter.
Look for people like Brian Burns to come in and immediately contribute to this defense. Cat Catch Reader's Billy Marshall highlights the linebacker's film and credits friend Joe Goodberry for comparing him to Von Miller. A worthy compliment, certainly, but can Burns live up to it? Training camp will be the ideal time to evaluate his talents. Cat Scratch Reader's scouting report says he is a physical freak and a workout hog. Burns also showed a great skill set on the field during the combine, which again, is something the Panthers would like to see out of their young players.
James Bradberry has been a dog in Carolina's secondary the last two seasons. When Benwikere was claimed off waivers by the Miami Dolphins in 2016, it was clear that Bradberry wasn't far behind. Instead, the Panthers wanted him to prove he deserved a spot on their team. He didn't put up big numbers, stat wise, but he had his hands in many plays, breaking them up. Add to that, Donte Jackson who put up big numbers for his rookie campaign — 4 interceptions, 1 sack, 74 tackles (4 for loss). If he can mimic the season he had in 2018, Jackson could find himself a comfortable seat on the Panthers' roster.
Luke Kuechly has been a consistent part of Carolina's defense since 2012. Even when he isn't out on the field, he is constantly coaching guys on what they should be doing. Kuechly is going to fit nicely into his veteran spot on the team. Add to the true linebacking corp, Shaq Thompson and it is clear why they are still so dominating. Losing Thomas Davis was a blow to the Panthers roster simply because of the type of presence he brought to the field. But in losing him, the Panthers have been able to allow Thompson to make his own name as a Panther. At the age of 24, he's already put in four years at the NFL level and is leaving his stamp on the game more and more each year.
So, watch out for their defense in 2019.
Offense Isn't So Bad Either
Watch out for the Panthers offensein 2019. It promises to excite the fans. First off, Cam Newton should be in much better shape this year. In the first half of the 2018 season, he played well. Well, at least he played well enough to get them to a 6-2 record. But by game nine, it was apparent that something was off about the veteran quarterback. He's had surgery on his shoulder since then, according to Charlotte Observer's Jourdan Rodrigue. Granted his rehab continues to go as well as it has been, Newton could have a repeat of his 2015 season. After all, he does have the weapons now.
At wide receiver, he has the dual threat of D.J. Moore and Curtis Samuel. Both receivers had breakout seasons in 2018. Although their seasons threatened to be overshadowed by injury and rookie mistakes, they both took every opportunity to cease moments when they could. Moore, to the tune 788 receiving yards and two touchdowns and Samuel, 494 receiving yards and five touchdowns. Add to that, Christian McCaffrey who has already had two monster seasons, looking to top what he's already done in just two seasons with the franchise. 2018 was his most successful one yet, finishing with nearly 2,000 all-purpose yards. These three guys will be a major part of the offense, barring none of them get injured.
They also add Torrey Smith for another year, hoping he continues to help the team as much as he did last year, if not more. Greg Olsen and Ian Thomas/Chris Manhertz are the tight ends of the group and were no strangers to putting in work in 2018. Look for them to get more catches this season. With no pressure on the offense, there's room for everyone to get quality yards. Much like in 2015, when Newton got the ball to 10 different targets.
So, Why Watch Out for the Panthers in 2019?
It was clear that the Panthers struggled hard the second half of the 2018 season. Since then, the media has done a good job of playing to their mediocrity. The only way to measure how good or bad the season is to watch.
There are a lot of names to be excited about — some old, some new. Training camp will be at Wofford College, in Spartanburg, starting July 25. Let's see who stands out as the Cats get set to start the 2019 season.
Image Credit:
Embed from Getty Images