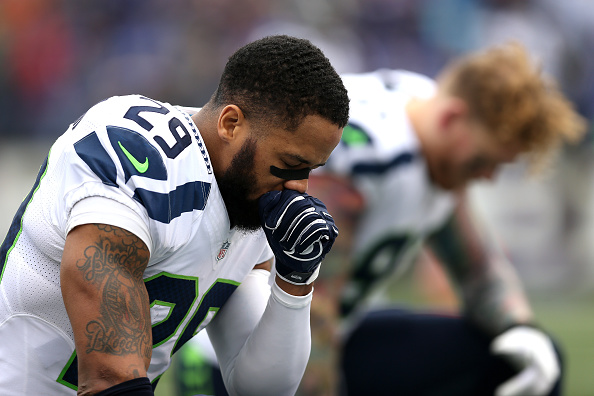 During the offseason, the Baltimore Ravens made roster moves on both sides of the ball. They bolstered their defense despite the departure of veteran leaders like Terrell Suggs and C.J. Mosley. Then on offense, they drafted players who not only have a quick burst of speed but are graceful and agile with quick feet.
Baltimore is looking to make a playoff run. The moves they made seem like they want to be a contender for the Super Bowl. However, since Baltimore made all these moves, it is uncertain to know how their season will go. They could miss the playoffs, make it to the wild card round, divisional round or go further. No one knows.
Baltimore Ravens Revamped Roster 2019 Preview
Baltimore Ravens Made Moves This Off-Season
The Ravens, you could say, rebuilt their team. Rebuilt isn't the correct choice of words, perhaps revamped their team is the correct terminology to describe the 2019 Ravens. Some of their key players from last year's playoff team are returning. They signed Mark Ingram in the free agency. His veteran presence on offense will take the Ravens to where they want to get.
Baltimore Ravens Super Bowl Champions
Baltimore acquired some Super Bowl Champions to assist this team moving past the wild card round of the playoffs. Earl Thomas and Shane Ray are two of the new players on the Ravens who have Super Bowl rings — winning with their previous teams. Thomas won with the Seattle Seahawks in what was a dominant win over the Denver Broncos. Seattle won the game from the first snap and didn't look back. Ray won with the Broncos against the Carolina Panthers. It was a close game, which provided significantly more defense worthy highlights than offense. Defense won the Broncos the game in a close battle where there were little offensive highlights from both teams. It wasn't a dominant win like the Seahawks over the Broncos in 2014, but it sure felt like it the way both teams played.
More Baltimore Ravens Off-Season Moves
The Ravens made multiple other moves throughout the offseason as well. These moves included came from the NFL Draft, free agent signings, free agents leaving to sign elsewhere, and even trades. There are three prominent moves in all of this. Amongst these was Ravens trading Super Bowl Champion and MVP Joe Flacco to the Broncos for a fourth-round pick. Other notable free agents that left were Suggs, safety Eric Weddle, and wide receiver John Brown.
NFL Draft Moves
Losing guys like Weddle and Suggs, Baltimore lost some well-known defensive and offensive leaders this offseason. During the NFL Draft, they selected players from similar positions who can possibly fill their shoes. They had eight picks in the draft; drafting more offense than defense. Despite losing defensive players, Baltimore has retained most of their core defenders. This allowed them to continue to target offense in the draft. On offense, they selected five players. They selected another mobile quarterback in Trace McSorley, a physical downhill running back with speed in Justice Hill, and quick speedy receiver in first-rounder Marquise Brown.
"We have a lot of speed. We have a lot of good players who are very dedicated and love ball, so let's see who rises."

Ravens ready to embrace change by relying on youth and competition: https://t.co/2ao6HhMOhg pic.twitter.com/CiQhMI9ohF

— Baltimore Ravens (@Ravens) May 27, 2019
Offense
Baltimore's was ok in 2018. They made a noticeable effort to improve their offense to a quick young core that will play physical. Their lowest ranking was 22nd in passing yards at 222.4 yards a game. This was also with Flacco starting nine games. At 24.3 points per game, they were 13th. Baltimore ranked 9th in overall yards at 374.9 on offense and ranked second in rush yards at 152.6 per game. This is due in part to their excellent run game by both their running backs and their quarterback Lamar Jackson. When one offensive player was injured, the next player stepped up. Jackson being a mobile quarterback, helped the team overall as well. This made the defenses also have to account for Jackson's ability to run.
Defense
The Ravens were one of the top five defenses according to stats by nfl.com. They were ranked 5th in passing yards, allowing 210  per game and 4th in rush yards only allowing 82.9. Baltimore was ranked second in points allowed per game at 17.9. Lastly, they were ranked first in overall yards, allowing 292.9 yards a game.
Their defense can only carry them as far as their offense takes them. Yes, I understand this a profound statement. There is that statement that says defense wins championships but the offense is what gets you there. During the playoffs, all sides of the ball need to be working for a team to advance in the playoffs.
They made it to the post-season but ultimately lost to the team they defeated to make the playoffs in the Los Angeles Chargers. Not only that, they were behind the entire game. Towards the end of the game, they were making a comeback, yet they fell short losing in the final seconds. Their offense and defense improved. In this game, their defense held their opponents to 23 points, however, their offense was exposed leading up to the fourth quarter.
Last Word
Baltimore revamped their roster. They drafted young players and let go of some veterans on both sides of the ball. They were a team who quietly snuck into the 2018/2019 postseason. If they kept all their players they could have probably accomplished the same goal.
Baltimore looks to have rebuilt their team to have young players with quick bursts of speed who will find the ball. The question now becomes, with new players at different positions how will this Ravens team not only do in the regular season but in the playoffs if they make it there? They could end up ending the season the same way as last year because they are a young team. Yet, some of these players from last season now have veteran experience and could help the team advance to the next round of the playoffs.
Image Credit:
Embed from Getty Images