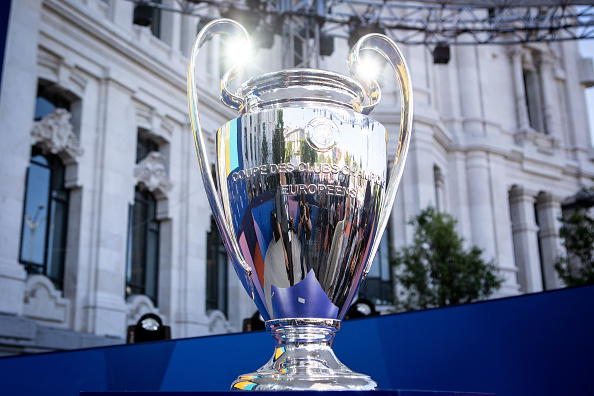 The Champions League will have an all-English final come June and Yahoo! Sports noted that this particular final validates the Premier League as the world's best, at least this season. The past five years have seen La Liga clubs — Barcelona and Real Madrid — topping this prestigious tournament, but not this year.
Not after Liverpool and Tottenham dispatched Barcelona and Ajax, respectively, in the semi-finals. bwin Champions League Betting News describes how Liverpool and Tottenham both qualified for the final in spectacular fashion, proving that anything can happen in the showcase in Madrid next month. But it is Liverpool who are the favorites to lift the trophy after beating Spurs twice in the Premier League this season.
One man who will be closely watching the final is England's manager, Gareth Southgate. England are currently preparing for the inaugural UEFA Nations League, and the all-English Champions League final stands to disrupt the team's preparations. England are in the semi-finals already, which will be played in the first week of June. They will face the Netherlands, while Portugal will play Switzerland.
Why an All English Champions League Final Complicates England's Nations League Preparations
IMAGE CREDIT: Pinterest
Southgate
Disrupted Preparations
Southgate makes a fair point, as this final will complicate England's preparation for the Nations League. Spurs have, of course, England skipper Harry Kane, along with likely squad members Dele Alli, Eric Dier, Danny Rose, and Kieran Trippier. Liverpool, too, has players that might make the team in Joe Gomez, Trent Alexander-Arnold, Jordan Henderson, and Alex Oxlade-Chamberlain. That means the squad will go through their initial paces without as many as 9 key international players.
The former England international, in fact, expressed his concern to The Telegraph back in March. "Let's say if two of our teams made it to the Champions League final, then we wouldn't see them, at best, until the Monday before we play on Thursday," Southgate pointed out. "We've been in a semi-final, qualified six months ago and what a great opportunity to win something, and then you don't actually get the team together." He also added that the emotional nature of such a prestigious final will make it difficult for the players to play five days later in another high-stakes, high-pressure match against world-class opposition.
IMAGE CREDIT: Pinterest
Liverpool's Alexander-Arnold
Injury Worries
Factor in the risk of injury and it is easy to see why Southgate is concerned. Kane is already nursing a left ankle injury but is optimistic that he will play in the Champions League final. A Bleacher Report update indicates a marked improvement in Kane's recovery from injury, though there is no word yet on his availability. If he plays, he'll be less than 100% and will be vulnerable to injury, which means that he could be worse off for the Nations League a week later.
Likewise, Liverpool's English players are particularly at risk of injury, especially given the club's season-long chase for the Premier League title. They had been part of a two-horse race with Manchester City, which was decided just this past weekend with Liverpool falling a point short of rivals City to finish in 2nd place. Factor in that Liverpool's players have been playing at a high level since August, and one has to wonder how much longer they'll last.
IMAGE CREDIT: Pinterest
Tottenham's Kane
Positive Outlook
Despite these drawbacks, Southgate remains bullish, firmly believing that this all-English final is actually good for England. He explains that "from an England perspective it's brilliant for our young players, that they're having these experiences in big matches where they're having to play under pressure and they've come out successfully."
So, Southgate has to take the good with the bad, and if his handling of England in last year's FIFA World Cup is any indication, then the team is in good hands. Whatever happens in the Nations League, though, this all-English Champions League final is still something England can be proud of.
Main Photo