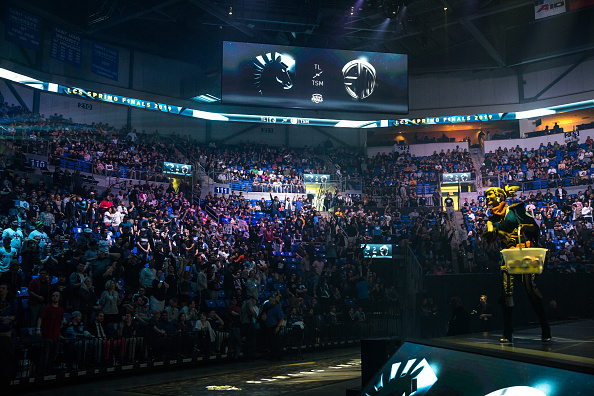 A lot of people wonder, where did the whole E-Sports movement come from? It's just kids or adults playing video games at a really high level! There's no actual athletic skill involved!
Well, dear reader. The heart of sport is one simple thing. Competition. And at it's core, that's what all sport, including E-Sports, is built around. But you may wonder where and when this movement started. Like all movements, it didn't happen overnight. In fact, this started 15 years ago. At EVO 2004, between two future legends of the fighting game scene, Daigo "The Beast" Umehara and Justin Wong.
The Moment That Launched E-Sports
Perfect Theater
At this time, Daigo is already a legendary figure in Japan. A master of execution, staying calm under pressure and outstrategizing his opponents. He's less of a mere man and more of a machine, a surgeon that plays Street Fighter extremely well. A more apt comparison would be to Nicklas Lidstrom, only with fighting games.
Justin Wong is more flashy, yet extremely talented. He's so good at so many games by this point in his career it's not funny in the slightest. He's maybe the most adaptable player on the scene and the hometown hero.
It almost seems like kismet. These two were destined to meet in some tournament. Little did anyone know just how much impact their meeting would have. This epic battle between two titans would turn the fighting game community on its ear and impact tournaments in games around the world forever.
We've arrived at the moment that launched E-Sports and changed video games, sporting in general forever. Let's watch.
What Just Happened?
Assuming you watched the video, obviously. Daigo (who was playing as Ken) pulled one of the most insane comebacks off in history. Almost like the Music City Miracle for Street Fighter. He parried Justin Wong's Chun-Li's super combo. If he made one mistake, if he dropped one input, it was over. But, much like his reputation would suggest, he stayed calm under pressure and executed an extremely risky strategy to perfection. This moment would forever be a defining moment in their careers. And though the two would face each other at other tournaments on different games, the roots of their rivalry, and the roots of E-sports becoming as big as it is today leads here.
To EVO 2004. To the Daigo Parry. To immortality amongst fans of fighting games. In fact, this moment is so iconic that most people forget Daigo actually lost in the finals that year.
So, the next time you want to criticize those crazy kids for not playing a "real" sport and playing Street fighter, Counter Strike: Global Offensive or even Overwatch. Think back to this moment in time. Because maybe, just maybe your friend or child could create a moment in history that defines a generation.
Got any more moments you want me to review? Feel free to tweet me @Nero_Alucard and be sure to follow @LWOSports on Twitter for the latest. I hope you enjoyed yourself and I'll see you soon.
Main Photo:
Embed from Getty Images