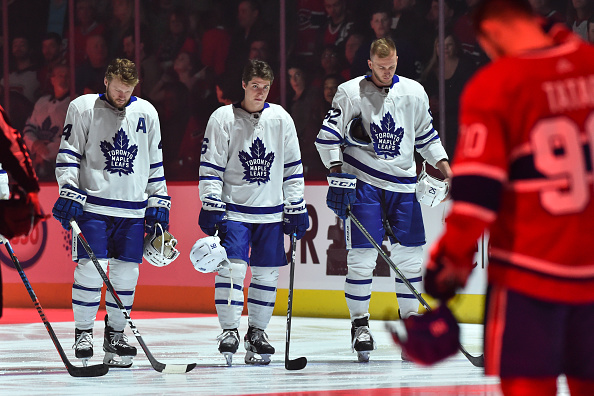 With the announcement of Seattle getting an NHL franchise in the year 2020, that got me thinking. What are other potential destinations for the NHL in its expansion efforts?
Here are, in this humble writers opinion, the four most financially viable cities for NHL expansion in the future. Spoiler, you're only going to see one Canadian city on this list for reasons I'll get into later.
Possible NHL Expansion Locations
4. Houston, Texas
Population – 2.1 Million
Additional professional teams- Houston Astros and Houston Rockets.
Despite constant criticism, the NHL has continued expansion efforts into southern markets. Dallas and Tampa Bay have both proven that a "non-traditional" market can support a team if the product is compelling. As an added sweetener, the city of Houston once hosted a WHA team, the Houston Aeros. So why not give Houston another go-round with hockey?
3. Portland, Oregon
Population-632,309 per last census
Additional pro teams in the area- Portland Trail Blazers.
Rather than expand, I feel Portland would be a great place for a team to relocate to. The city has proven to be capable of supporting a pro sports team in the Trail Blazers and has been a city in the WHL for many years with the Portland Winterhawks. Who's to say that a team couldn't thrive in the area?
2. Quebec City, Quebec
Population- 531,900 per 2016
Additional pro teams- Montréal Impact
NHL fans have been pining for a revival of the Nordiques for many years. With the documented struggles of both the Panthers and the Coyotes, why not move a second team into the Holy Land of hockey? Quebec has the arena and fanbase, all they need now is an owner with the capital. The NHL will only move another team into Canada if absolutely everything is as stable as possible and can appeal to fans south of the Canadian border, that's why places like Saskatoon and Hamilton haven't gotten teams.
Kansas City, Missouri
Population- 488,943
Additional Pro Teams- Kansas City Royals, Kansas City Chiefs
The franchise now known as the New Jersey Devils actually has roots that go all the way back to Kansas City. There would be a natural rivalry with the St. Louis Blues as well as decreased jet lag when playing teams in the central division. Which is one of the issues that teams in the west have had for many years.
Got any other cities that should or could hold a team up?
Feel free to tweet me @Nero_Alucard and be sure to follow @LWOsports on Twitter for the latest from us.
Main Photo:
Embed from Getty Images