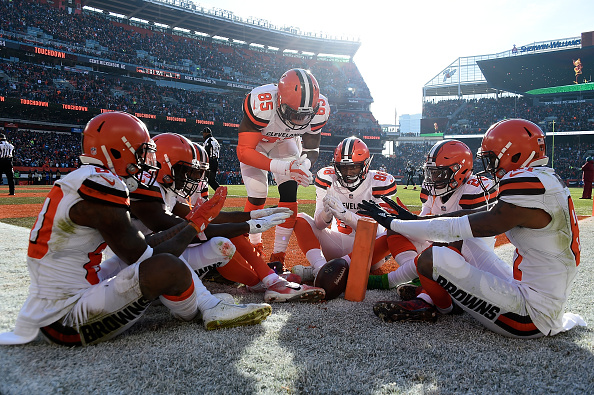 The Cleveland Browns have made some significant moves this offseason including signing Kareem Hunt and Sheldon Richardson as well as trading for Olivier Vernon and Odell Beckham Jr. With the young pieces already in Cleveland such as Nick Chubb and Myles Garrett, the Browns future looks as bright as it's been in years. Baker Mayfield appears to finally be the answer they have searched for at quarterback and things are finally looking up. With the addition of Beckham to go alongside his friend and former college teammate Jarvis Landry, many fans are expecting them to potentially win the Super Bowl. After trading for Beckham their odds in Vegas to win the championship rose from 30-1 to 14-1. On paper, this is a very talented team, but let's not get too excited just yet.
Why the Browns Aren't Back Just Yet
"Dream Teams" can become Nightmares
Every few years a team acquires some big-name players and suddenly are potential Super Bowl contenders. Very rarely do they reach the big game or even the playoffs. After signing Nnamdi Asomugha and Vince Young the 2011 Philadelphia Eagles were suddenly bound for a championship. With Michael Vick, DeSean Jackson, Jeremy Maclin and LeSean McCoy they seemed to be the next unstoppable offense. They finished the season 8-8 and missed the playoffs. The following season they went 4-12 before entering the infamous Chip Kelly era.
In 2015 the Dallas Cowboys looked like they would finally win a championship after signing Greg Hardy. The Tony Romo to Dez Bryant connection appeared to be the next Troy Aikman to Michael Irvin, but after Romo was injured they never met expectations. They went 4-12 and had their worst record since 1989.
A few big moves do not make a team a contender. You can appear to be great on paper, but anything can happen once you start playing. The Browns could absolutely go deep into the playoffs in 2019, but don't be surprised if year one isn't as successful as some hoped.
It's Still the Browns
Cleveland has not made the playoffs since 2002 when Tom Brady was 25-years-old and Jerry Rice was still playing. This is the same franchise who wasted the Hall of Fame career of Joe Thomas. The Browns have not had a winning season since 2007 and have won seven or fewer games the past 11 seasons. They have been considered the worst team this decade by most fans. The future appears bright but based off what they've done this decade I can't believe in them yet. Until they can win consistently and prove they have finally turned it around I don't think it's fair to see them winning a championship so soon.
While their chances of winning in the next decade appear to be very high, I believe we need to wait and see how the chemistry goes for a few games. A team can seem like a perfect match but until they begin playing together, it's impossible to predict how well they will do. Chemistry can make or break a team, so if they can't get along and work towards a common goal this could get ugly real fast.
The Last Word
I'm not saying this Browns team can't win Super Bowl 54, I'm just a bit skeptical so early on. None of these new players have played a down for this team and likely haven't met each other in person yet. We are in March and teams do not work out together until May. There is a lot of time between now and the start of the season where anything can happen inside an NFL locker room. The future looks bright for Cleveland; keyword looks. They look like they can contend for a title but until they play like one, that is all they will be.
Main Photo:
Embed from Getty Images