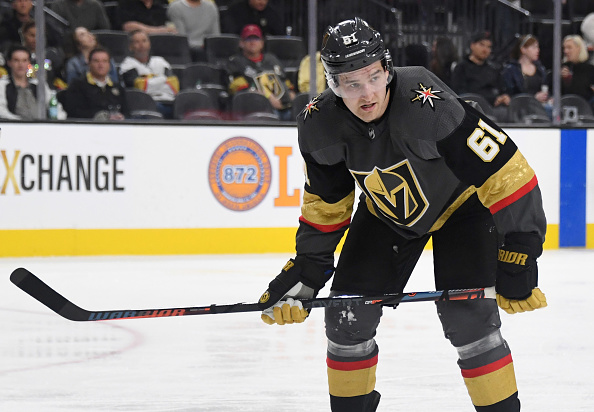 This is the first Power Rankings since the NHL Trade Deadline. So what I decided to do is put deadline grades in this piece as well. I wrote the Eastern Conference blurbs and Brandon Houston was kind enough to do the Western Conference blurbs. So this will be with the exception of the trade deadline grades attached at the end. The power rankings below will rank the teams in the league following the NHL deadline.
Power Rankings as of 3/4/19
1. Tampa Bay Lightning
There was no reason for the Lightning to do anything and they did exactly that. When you are the best team in the NHL and there was no rush to do anything. The only thing they could have done is add a depth forward or defenseman in case of an injury. But that is a small nitpick if anything since Tampa is a very deep hockey team. They are currently the best team in the NHL and rank number one in my power rankings. Overall: A+
2. Boston Bruins
Added Marcus Johansson and Charlie Coyle to the mix and they have not missed a beat. The Bruins have a 15-game point streak. The Bruins are well on their way to the playoffs. Despite a tough schedule in March, the Bruins should be a team no one wants to face. They may be the best team, even while not possessing the best talent. Let that comment sink in for a minute. Overall: A
3. Calgary Flames
The Flames are currently on top in the west so I didn't expect any big moves to be made. They've got a solid speedy core and they finally seem to have resolved the goaltending issue that's plagued them since Miikka Kiprusoff retired. Hopefully, this translates to a strong playoff run. Overall: B+
4. Toronto Maple Leafs
Toronto made a small trade, but it was more of an AHL move so I won't mention it. The Leafs really could have used more defense and more size in my opinion. And they added neither. I am not sure the outscoring of every opponent in 7-6 games is sustainable. And I am not sure the Leafs are made to play against teams that have bigger players who like to take the body. Overall: C
5. San Jose Sharks
Sharks are frighteningly deep, and could finally make it over the hump this year. They're loaded from top to bottom in all areas. Only thing I would have tried to improve upon is goaltending. Overall: A
6. Winnipeg Jets
Besides trading Brendan Lemieux and some draft picks for Kevin Hayes, There were no real notable moves for the Jets. Hayes makes for a solid 3rd line center on an already deep team. I look forward to watching them and Nashville or St. Louis go at it. Overall: A.
7. New York Islanders
The Isles made no trades, and in this case, it is okay because they are playing just fine without any additions to the lineup. It will be interesting to see if they end up regretting the choice not to add to their lineup. Clearly, and only time will tell here, I would have to guess that they are playing with fire by not at least adding depth. Overall: B
8. Washington Capitals
The Capitals traded for Nick Jensen and traded away Madison Bowey. The swap was surprising because I thought that the Capitals were high on Bowey, but I guess not. I don't know enough about either too really say for sure how I feel about the move. Other than that, there was nothing that the Capitals did to add to their team. We'll see how successful they can be with their current lineup.  Overall: B-
The Preds started off slow this year, but are still in their window of championship contention. Provided Wayne Simmonds performs as he did about 4 years ago and everyone's healthy, expect them to go deep. Overall: A
10. Columbus Blue Jackets
The Blue Jackets added Matt Duchene and Ryan Dzingel from Ottawa, Keith Kinkaid from the Devils, and Adam McQuaid from the Rangers. They were able to hold on to Artemi Panarin as well. The Blue Jackets are trying to make a run at a Cup and these moves help. Overall: A
11. Carolina Hurricanes
The 'Canes added Tomas Jurco and not much else. But it is okay, they are still in a playoff position at this point. But still, I think that they could have done more to help their playoff chances but they failed to do so. Overall: C+
12. Pittsburgh Penguins
The biggest move that they made was trading Tanner Pearson for Erik Gudbranson. Nothing really groundbreaking on paper. However. Gudbranson is a pretty good defenseman so this could be a sneaky good move by the Penguins. It still doesn't add enough in my opinion for them to catch up to the likes of the Bruins or Lightning, but it isn't bad either. Overall: C+
13. Montreal Canadiens
I don't get Montreal. They are having a really good season and they don't add anything of significance to the team to try to get over the talent barrier that currently clogs up the Atlantic Division. Overall: D
14. St. Louis Blues
The Blues made one of the biggest turnarounds in the league from dead last to 3rd in the Central division. No real moves made here but if they can survive the west then good things will happen to them. Overall: A-
15. Vegas Golden Knights
The big coup of the west was getting Mark Stone. He should do wonders on a team that's already very deep. The Pacific division will be a dogfight this year in my eyes. Overall: B+
16. Minnesota Wild
The Wild have added Kevin Fiala from the Preds and Ryan Donato from the Bruins into the mix and they should pay dividends for the Wild. The Wild hold the final wild-card spot in the Western Conference and look to make a run in the Central Division. Overall: B+
17. Dallas Stars
For every step forward the Stars make, they take two back. I can't for the life of me figure out why they can't put it together for another special run. Maybe this is karma for the 1999 Stanley Cup, where Brett Hull had a goal count while his foot was in the crease. So maybe the lack of success is now a sign from the hockey Gods, and we owe Dallas nothing. Overall:
18. Arizona Coyotes
Wow… it's been ages but the Coyotes are in playoff contention. You'd think with all those dead contracts it'd be impossible but hey anything can happen. The Coyotes have been slowed down this year mostly by injuries to key players. Derek Stepan being the most recent victim. I didn't anticipate any moves being made by them but as a Hawks fan, I have to thank them for Dylan Strome. Overall: D+
19. Philadelphia Flyers
The Flyers traded Wayne Simmonds for Ryan Hartman and a 2020 fourth round pick. I don't think that is enough for a team that is fighting for a playoffs spot and has a defense with holes in it. I don't know if the Flyers were waiving the white flag on the season, or that they really thought this was enough. In my opinion, if it is the latter, and I think that they are wrong. Overall: D
20. Colorado Avalanche
The Avalanche desperately needs scoring depth. That top line is magic but what they needed was secondary scoring. They didn't make a big move and I see why. Joe Sakic is playing more the conservative hand and not overpaying a team for prospects for an all-in run. They can still make it to the playoffs but it'll be a dogfight until the end. Overall: B
21. Buffalo Sabres
The Sabres added Brandon Montour at the deadline but at the end of the day, I don't see Buffalo as a playoff team. Montour will be a nice addition for the future though. But for now they are too inexperienced and I think overall that costs them a playoff spot, especially when the wild card race includes the Penguins, Canadiens and Blue Jackets and all of those teams are better than Buffalo right now. But I will say it again, I really like the move they did make. Overall: A-
22. Chicago Blackhawks
The Blackhawks didn't do anything at the deadline and it makes a strong amount of sense as to why. Why risk young talent with nothing but upside in Debrincat, Strome, Jokijharju and others for a rental? The team has prospect depth so there is still time as far as competitiveness goes. Overall: C
23. Florida Panthers
A bad team that literally did nothing to help their future. And they didn't move any pieces either. I have no idea what Florida was doing on deadline day. I thought for sure that they would want to do something to help themselves out in the long run. Overall: F
24. New York Rangers
The Rangers traded Mats Zuccarello and Kevin Hayes and accumulated a 2019 first and second-round draft pick, a 2020 third round draft pick and a 2022 fourth-round draft pick. They did well for themselves. Overall: B
25. Vancouver Canucks
The Canucks stood pat at the deadline and that is okay. They should not sacrifice the future at this point. This was not meant to be a playoff team and they aren't going to be. But the future looks very bright for the Canucks and in a couple of years they may be making noise again in the standings. Overall: C
26. Edmonton Oilers
2016 sure seems like a long time ago, doesn't it? All that team needed was a few more depth pieces and a backup goalie and they could be a contender. Now they're stuck paying for the sins of Peter Chiarelli for years to come. Overall: F
27. New Jersey Devils
The Devils unloaded some pieces for future draft picks. On deadline day alone they received a '19 2nd round pick, a '20 4th round pick and a '22 5th round pick. They did give up value in Marcus Johansson, Keith Kinkaid, and Ben Lovejoy, but it is worth it for the future of the franchise. The writing was on the wall for the Devils that they are not a playoff team so they went out and dealt assets to get future assets in what can only be considered a rebuild. Overall: A-
28. Los Angeles Kings
The Kings are in desperate need of a complete rebuild, but they can't do a lot because of bad contracts. The Kings made a few trades but nothing really of note. No big pieces going away because most teams wouldn't take those contracts on. Overall D-
29. Anaheim Ducks
The Ducks, like their in-state rivals the Kings, need to do a full-scale rebuild. However, due to the various contracts floating around, they can't. It's clear this team needs to start over, they've struggled all year long. Thanks in part to injuries, but also due to players underperforming. Overall: F
30. Detroit Red Wings
The Red Wings picked up draft collateral, which is great for a rebuilding team. The Red Wings may not be good for a couple of more seasons so this is a nice start. They had to give up Gustav Nyquist, Nick Jensen, and Tomas Jurco to do it. But in the end, it will be worth it. Overall: B
31. Ottawa Senators
The fire sale is on in Ottawa. They traded Mark Stone, Ryan Dzingel, and Matt Duchene, and they bought back elite defensive prospect
Erik Brunnstrom, 2 first round picks and three second round picks in the next three seasons. And they also got other assets in the three deals as well. A nice haul for a team that is clearly in the middle of a rebuild. They rank dead last in my power rankings. Overall: A+
Last Word
That concludes the post-trade deadline power rankings. The teams that I believe will climb in the standings with the trades they've made are the Blue Jackets, Predators, and Jets. I think the teams that are going to regret doing more are the Flyers, Canadiens, and Penguins. But only time will tell.
Main Photo:
Embed from Getty Images