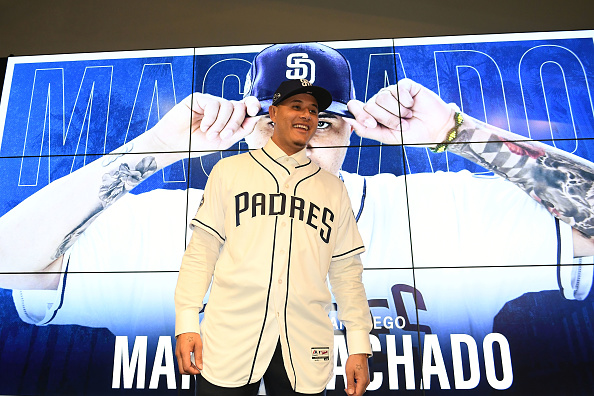 As legendary broadcaster Harry Caray always used to say, "you can't beat fun at the old ballpark." It's time to finally say that again as Cactus League play is now underway.
Spring Training and Baseball Movies
For the Cubs, their spring started against the team that ended their season last year, the Milwaukee Brewers.
Contrary to October baseball, the first spring game of the year for both teams didn't carry the tension of a must-win situation but rather lacked any urgency at all. The regulars who started for both teams didn't play past the third inning, but hopefully gave a glimpse of what is to come, especially for Cubs fans.
Kris Bryant homered in his first at-bat and singled in his second. He also made a great play in the field before his day was done. As spring brings hope, this Cubs fan can now project Bryant to hit 30 homers this spring, while playing in just 90 innings.
Ok, maybe not, but spring can't help but bring hope and excitement to baseball fans, and what better way to explain how, than to use some of the best baseball movies, in my opinion.
The Natural
As Knights manager Pop Fisher famously told Roy Hobbs, "You don't start playing ball at your age, you retire."
Here's hoping players like Albert Pujols and Miggy Cabrera can get back to playing ball.  While that quote doesn't exactly match up with these two players because they're already sure Hall of Famers, Pujols and Cabrera need to show they can still play. Age and injuries have taken their toll on these two players who are nearing the end of their careers, but it would be nice to see them use their "Natural" talents before they hang it up.
Major League
Whether any owner will admit it or not, some owners want their teams to lose, but only to (hopefully) make them winners in the future. The art of losing has turned teams around in big ways the last few years, as the Cubs and Astros recent World Series titles will show.  But is there a team out there that could surprise everyone? The Phillies and Reds have the potential if they can be healthy and their new players fit into their new homes, though it will be tough to overcome the dominant teams. Also, you never know what kind of energy the Manny Machado signing will do for the Padres franchise. They have a lot of young players coming up, but as the Cubs 2016 Championship team showed, the "kids" can step up earlier than expected.
Million Dollar Arm
This one's a stretch because this has nothing to do with a contest to give a kid their "shot." This has more to do with the (multi) million dollar arms already in the majors. Can Yu Darvish return to form?  What is really wrong with Clayton Kershaw's arm after saying he is going to rest his arm (after one day)? Also, where are the (again, multi) million dollar arms of Dallas Keuchel and Craig Kimbrel going to pitch this season?
"Your shower shoes have fungus on them. You'll never make it to the bigs with fungus on your shower shoes. Think classy, you'll be classy. If you win 20 in the show, you can let the fungus grow back, and the press will think you're colorful."
Now there are no less than a dozen quotes from Bull Durham that could be used, but this one at least keeps it clean and brings up the idea of a career minor leaguer or an unlikely prospect making the major league club right out of spring camp. Let's face it, every year, there's a player or two who shocks their team and the baseball world by performing out of their mind and at least getting a chance to play in the major leagues. That doesn't always mean it lasts (who remembers Gary Scott? How about Kevin Maas?). Either way, it's fun to watch and see.
Field of Dreams
"If you build it, he will come."
Are we still talking about Bryce Harper here? Who knows where he will end up, but whatever team signs him will have to "build" around him.
And for that team, it will be a dream come true.
Last Word
Every team has the hope of looking at a clean slate heading into opening day. As we all know, those hopes fade at a different pace for most teams. What are some of your predictions for the upcoming season?
Main Photo:
Embed from Getty Images