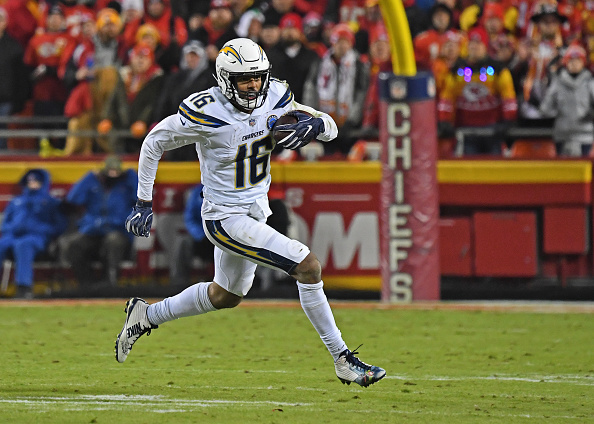 The Buffalo Bills have multiple positions on their roster, mainly offensive, that need to be filled this off-season. Some of these spots can be filled in the draft, but before that the NFL free agency will take place. Buffalo has a large amount of cap space this off-season and they need to look into using it to fix their offense. Josh Allen needs weapons and protection and the free agency is the first step towards getting him both.
Bills Free Agency Targets
Matt Paradis C, Broncos
The Bills' offensive line struggled this season in both aspects. Protecting Josh Allen needs to be the main concern for Buffalo to keep his durability up early in his career. Matt Paradis is a solid center who can create holes inside for LeSean McCoy to burst through. He can also keep tackles away from Josh Allen and give him space to make plays inside the pocket. Buffalo lacks talent on their offensive front, but they lack veteran presence too. Paradis is 29 and can provide that presence for Buffalo.
Tyrell Williams WR, Chargers
Tyrell Williams is finally going to get out of the crowded Chargers receiving corps. At 26, Williams has a chance to emerge on another team as a true number one receiver. Buffalo found a gem in Robert Foster and has the developing Zay Jones on their roster, but lack a bigger sized receiver and a clear number one option. Tyrell Williams can deliver both. Williams has a big 6'4" frame and weighs 205 lbs. In L.A., Williams always seemed to make the big plays when Rivers looked his way. He had 653 yards this season on 41 catches. If Williams can get the target share of a number one receiver, he can put up some serious numbers.
Buffalo looks like they are gearing up to move on from tight end Charles Clay this off-season. Jared Cook had a great year in 2018. He had 896 yards on 68 catches with six touchdowns this season. This compares to Charles Clay's 21/184/0 season. Cook is 31 so he would be a great option to acquire if Buffalo also drafts a tight end this off-season. Cook had the best season of his 10-year career at 30, so age should not be a concern for Buffalo regarding Cook.
Trent Brown OT, Patriots
Trent Brown is an intriguing player. He played great for New England this year. He also has a massive 6'8" 360+ lb frame. Brown held Defensive Player of the Year winner Aaron Donald in check in the super bowl, raising his stock high heading into free agency. Buffalo needs an anchoring tackle to solidify their offensive line and Trent Brown would be perfect. Pairing Brown with Dion Dawkins on the ends would set Buffalo up well for the foreseeable future. Also, it would be nice for Buffalo to get someone from New England instead of the usual other way around.
Devin Funchess WR, Panthers
Buffalo has had a history with players and staff members from the Carolina Panthers. Some good such as general manager Brandon Beane and head coach Sean McDermott. Others haven't worked out as well such as Kelvin Benjamin. Devin Funchess is not the same as Benjamin. Funchess has put up solid numbers in Carolina multiple times in his career. Over the last two seasons, Funchess has averaged 55 catches, 700 yards, and six touchdowns. These are solid numbers that could go up with a higher target share. Funchess also has huge size at 6'4" 225 lbs. That size could be used well with a strong arm quarterback like Josh Allen.
One of Buffalo's needs that doesn't stand at the front of the line is running back. They have LeSean McCoy, who may be declining, and a group of backs behind him. Marcus Murphy has shown flashes of talent and is great for special teams. Chris Ivory was solid for Buffalo, but is already 30. Tevin Coleman is another player who has been stuck in a secondary role and is now looking to be a featured part of an offense. These are the players Buffalo should target. Buffalo has opportunities for these types of players and these players want to show people what they are capable of. Hungry young offensive weapons can be deadly for Buffalo who has a hungry young quarterback looking to win for his team.
Main Photo:
Embed from Getty Images