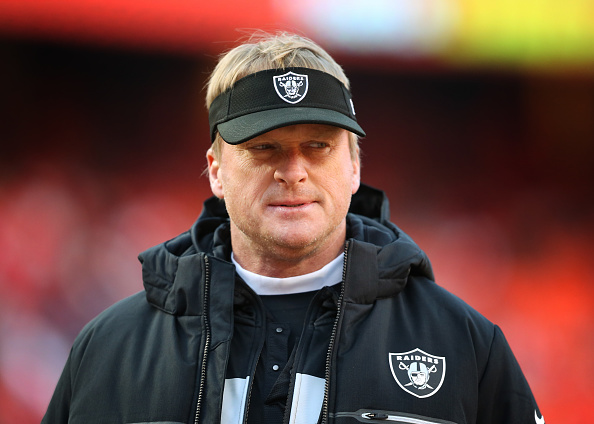 A new year brings new resolutions and goals to keep us moving forward (hopefully). For many NFL teams, it is a time to rest because they are not playing in the postseason, but even those that made it to the playoffs need to set their sights down the road. I mean, teams can't count on needing just one player to change their luck entirely (isn't that right, Minnesota Vikings?).
With that being said, let's take a look at what might be the New Year's resolutions for teams in the AFC (we'll do the NFC later). Most of them probably need to set A LOT of new goals, but let's start with one.
New Year's Resolutions For AFC Teams
They need to keep their swagger and do it again. Winning 7 games a year after losing all 16 should be considered a huge season, but can they do it again? Is Baker Mayfield going to end their endless search for a quarterback? We shall see.
The Ravens need to give Lamar Jackson the keys to the car and let him drive it. He's shown he can find a way to win, and now he needs the unwavering support, which the Ravens can give him by letting Joe Flacco go. The only way Jackson can keep his eyes on the road ahead is by not having to look over his shoulder.
Draft a running back and move on from Le'Veon Bell. The distraction of Bell during the season isn't going to go away unless the Steelers make it happen. Keep James Conner and draft a running back who doesn't want to prove he's worth all the money in the world by not playing.
Now that they got rid of their coach, they need to get Andy Dalton a new right thumb (and a better defense). He broke it in 2015 and the same thumb ended his 2018 season in November.
When your quarterback is also the team's leading rusher, you need a running back. Otherwise, you're going to need a quarterback after he gets hit too many times after trying to run the ball one-too-many times.
To (Ryan) Tannehill, or not to Tannehill, that is the question to whoever fills the coaching void. Oh wait, that's two things…
The Patriots need Tom Brady to find a youth serum to help him get back to the 40-year-old Tom Brady.
In all seriousness and it pains me to say this as a Packers fan, but they need Mike McCarthy. If Sam Darnold is going to blossom into a star, a quarterback-minded coach needs to take this job.
If J.J. Watt stays healthy, what more do you need? Maybe avoiding a 0-3 start next season, but they made up for it.
Similar to the Browns: Do it again. A year after missing the entire season because of injury, Andrew Luck needs to prove the injury is healed and not just full of energy because he missed a season.
Teddy Bridgewater might be an attractive quarterback to acquire. Maybe Nick Foles. Either way, Blake Bortles has done enough damage in Jacksonville.
Teddy Bridgewater might be an attractive quarterback to acquire. Maybe Nick Foles. With Derrick Henry as a solid running back, someone who can play quarterback would be nice as well.
This one is easy. John Elway needs to take over at quarterback. Otherwise, Teddy Bridgewater might be an attractive quarterback to acquire. Maybe Nick Foles. I feel like I've said this before…
Patrick Mahomes did miss a receiver once or twice… I think. Other than that, finding a running back who can control his temper would be nice.
They need to drink a cup of extra strong coffee before their games. The team managed some late game heroics, but were known to start slow and, despite making up for it late in games, that is not a recipe for long-term success.
They need to hope they are allowed more than one thing.
Last Word
What do you think each team needs going into the new year? Next up is the NFC.
Main Photo:
Embed from Getty Images