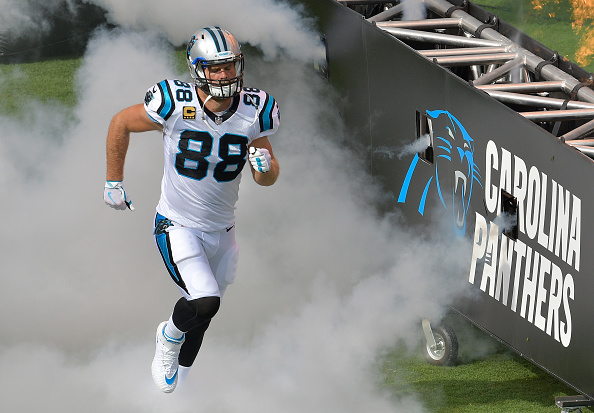 The Carolina Panther's started off their season strong but their week two matchup versus the Atlanta Falcons revealed that prior injuries could cause the offense trouble when they face the Cincinnati Bengals this week.
Key Injuries
During the first game of the season, Greg Olsen and Daryl Williams went down with injuries. Olsen re-injured his right foot while Williams injured his right knee. These two key injuries directly affect quarterback Cam Newton and the Panthers offense.
Daryl Williams Injury
After tearing his MCL in training camp, Daryl Williams fought his way back to be ready by week one. It was devastating when he once again went down with an injury. Williams will have to undergo surgery on his right knee. He was an integral part to an already thin offensive line. Willam's was predicted to make a big improvement this year with his pass-blocking but instead, he joins Matt Kalil (left tackle) who was also placed on IR. The Panther's have struggled to find a consistent offensive line to protect Newton and this will likely be an ongoing problem throughout the season.
How Greg Olsen's injury impacts Cam Newton
Greg Olsen has been one of Cam's most reliable receivers. Since 2012, Olsen has been targeted over 100 times each season except for 2017 when he first fractured his foot. Even though the Panther's have struggled to find Newton a star wide receiver since Steve Smith's departure, Olsen has consistently delivered as a top tight-end in the NFL. Without him, Newton loses his most dangerous weapon in the passing game. Newton made a valiant effort versus the Falcons in which he completed 32 out of his 45 passes and threw for three touchdowns. On paper, these numbers look amazing for any quarterback, but these stats only tell half the story.
Christian McCaffrey had 14 receptions which is almost half of Newton's total completions. If this trend continues, other teams will start to see the Panther's as a one-dimensional offense. They will be able to focus solely on Newton and McCaffrey. This, in turn, will make running the ball more difficult. Devin Funchess had the second most receptions with seven but DJ Moore was a non-factor besides his touchdown catch. The Panther's will need him and their other wide receivers to step up over the next few weeks if they are to continue to have a balanced offense. The loss of Greg Olsen is a huge hole that Ian Thomas is not yet ready to fill.
How the Panther's can continue to succeed
Losing a star tight-end and two starting offensive linemen will make winning games a lot more difficult for Newton. Defensive coordinators will no doubt send more blitzes to take advantage of the weak offensive line. Ultimately, the wide receivers will have to improve on creating separation in order to take the pressure off of Newton. Once that happens, defenses will have to be more cautious with how many people they send on a blitz. The more the Panther's can avoid blitzing situations, the better their chances are of winning until their team is fully healthy again.
Main Photo: