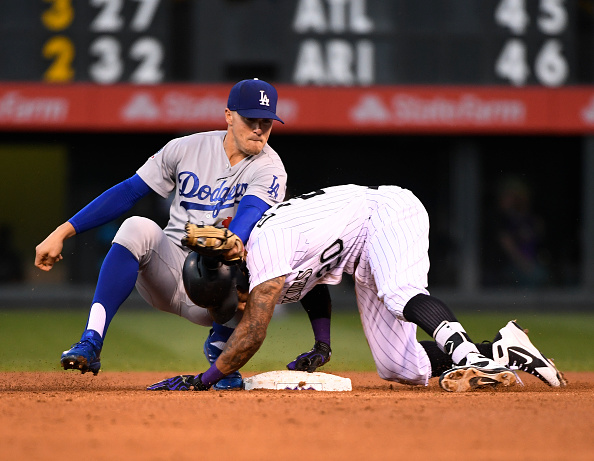 The Major League Baseball season is very quickly coming to a close. The Boston Red Sox clinched a playoff spot yesterday, and are the first team to do so. As the season winds down, there are some very close division races. Here are the best division races to watch as the 2018 MLB season comes to a close.
American League West
Right now, the defending champion Astros lead the Athletics by 3.5 games in the West. After Oakland took a brief lead a couple of weeks ago, Houston has stormed right back to the top as they are 9-1 over their past ten games. Alex Bregman has been an absolute star for Houston, with a 50 doubles, and 30 homers on the season. However, you can't count out Oakland and their high powered offense.
I think the starting pitching will be the difference here. Houston's rotation is much stronger than Oakland's. Athletics top starter Sean Manea is done for the season, which is a huge blow. Behind Justin Verlander, Gerritt Cole, and Dallas Keuchel the Astros are going to take home the AL West again this year.
National League Central
The NL Central is a three team race between the Cubs, Cardinals, and Brewers. Right now, this is the Cubs division to lose. They currently lead the Brewers by two games, and the Cardinals by four games. Chicago has the offense and pitching to carry them to a division title. Daniel Murphy is a clutch player, and was a big pickup for the Cubs.
The team to watch is the red hot Brewers. Of late, they have been playing some tremendous baseball, and are 7-3 in their last ten games. Christian Yelich has been on-fire, as he has emerged as a late season MVP candidate. Deadline acquisition Jonathan Schoop has also stepped up, and has been contributing of late.
This race will be a fun one to watch, and I have the Brewers catching the Cubs and taking home the NL Central Division title.
National League West
The Colorado Rockies currently lead the Dodgers by one game in the West. Trevor Story has been leading the way offensively for Colorado. The Rockies pitching staff has also somehow mastered pitching at the hitter friendly Coors Field. German Marquez, Jon Gray, and Kyle Freeland have had tremendous seasons.
This race is going to come down to the wire. The Dodgers are not going to go down without a fight. An offense of Manny Machado, Justin Turner, and Matt Kemp amongst others is one of the top in the game. You also can't count out the Arizona Diamondbacks who are only two and a half games out.
The NL West race is going to be the best division race to watch in Major League Baseball.
Main Photo: