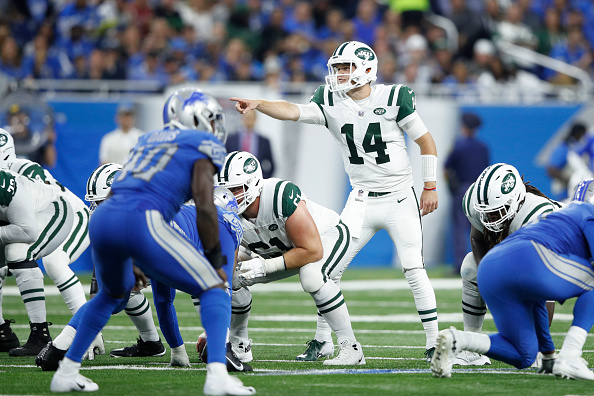 We are off and running in the NFL and what is no surprise to the fans is that there were a bunch of surprises in week one. One of the fun things about football is you can predict, keep track of, think you know what will happen, and then you turn a corner and BAM surprise. Let's go over some of the best from week one.
THE BALTIMORE RAVENS SHRED THE BUFFALO BILLS
Now depending on who you ask, this may or may not be a surprise. The analysts across the board have been giving the Buffalo Bills very little credit in even having a .500 season. Also the Baltimore Ravens, while they were above .500 last year. They certainly haven't been playing at a caliber that they looked like in week one. The final score of this game was 47-3, talk about a home opener for the Ravens.
While Joe Flacco didn't put up huge yards, the ones he put up were productive, including three touchdowns. However it was also the Ravens defense that caught the Bills off guard. What we need to see moving forward is, are the Ravens this good? Are the Bills this bad? Who is going to turn around next week?
THE JETS FLY THROUGH DETROIT
J-E-T-S JETS JETS JETS!! Did you hear that chant? The Detroit Lions sure did. In a huge surprise to the Lions, their home opener was not as happy as the Ravens. The New York Jets brought their talent and their biggest fans with them in this beating. Final score 48-17. Points scored from rushing, passing and interceptions. All bases were covered, then the Lions fans seats were covered as they left in disgust.
The Jets faithful led by fireman Ed took over the seats that were abandoned and the chant could be heard all over. Jets QB Sam Darnold, not only had a great game, but was all smiles listening to the familiar chant that followed the team across the country. All the Lions fans could do was shake their heads and hope for a regroup next week.
RYAN FITZPATRICK'S DOMINATING PERFORMANCE
Few people called this surprise. (Raises hand, I did lol) But this is Ryan Fitzpatrick's last realistic chance to forge a place for himself in long standing. He got this opportunity by filling in for Jameis Winston who is missing the beginning of the season due to a suspension for off field activity. With a game of over four hundred yards and four touchdowns, if Ryan can keep this pace up he may well keep the starting position.
On the other side of this high scoring surprise was Drew Brees and the New Orleans Saints. They were as shocked as anyone for the entire first half of the game. Bur true to form, Drew was not going to lay down and accept defeat and scoring 40 points to bring them within a touchdown of tying the game. Odds are after this game, few people are going to catch Drew and company by surprise any time soon.
STEELERS AND CLEVELAND END IN A TIE
There were a few surprises in this game, the weather, the play of new talent, the ending itself. Unfortunately for Pittsburgh Steeler fans, what isn't a surprise is their team playing down to teams that are underdogs. Of course the weather was a big surprise as well, but bottom line. The game ended in a tie, the first opening day tie since 1971. Both teams have a lot to prove in week two. The Steelers need to prove that week one was a fluke. The Browns that they can actually put a win on the board which they still haven't done in regular season since 2016.
MIAMI AND TENNESSEE GAME LASTING OVER SEVEN HOURS
Mother nature had yet another surprise for the NFL fans in week one. There were several lightning strikes close to the Miami Dolphins stadium. These caused multiple delays, dragging the game out to a record setting seven hours and eight minutes. The Dolphins were able to hang on and stay focused enough to beat the Titans 27-20. Not an easy feat when you are sitting down for over two hours multiple times in the middle of a game. That is not only mentally hard but physically as well. Also it creates a danger to hurt oneself from your muscles tightening up from cooling off. Fortunately, both teams seemed to weather the storm well and will be ready for week two.
LAST WORD
Bottom line is and always will be, you never know what the NFL will throw at you as you sit and watch while screaming at your TV. While some things can be predicted, others can't. It adds challenge to the game to be able to expect the unexpected and adapt accordingly. Ultimately the best at adaptation will get further every time. Onward to week two.