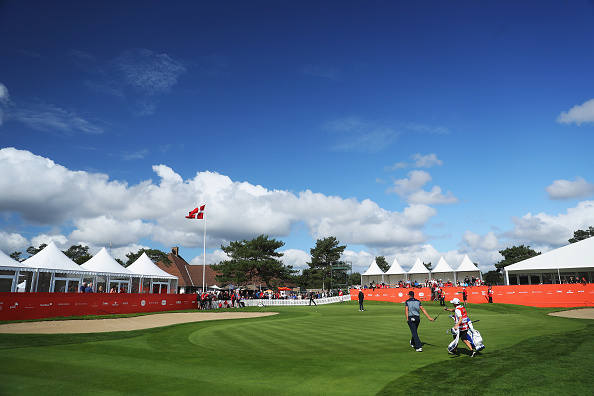 No matter the sport, there are veteran players who the fans can't get enough of. However father time is not going anywhere and new blood needs to come in and be the next veteran. Of course all sports are a business and the fans need to be kept happy enough to watch. Let's take a look at some of the biggest draws across the sports world and who some of the biggest draws still are and who the future ones may be.
EVEN PGA GOLF IS A GOLDMINE OF VETERANS
This year's season of golf has been an amazing thing to watch. From dominating play to come from behind wins, to coming back from almost certain end of career. It has had a little of everything. As amazing as players such as Justin Thomas and Michael Kim who turned pro not that long ago. One of the biggest stories has been about the upcoming match between two of the fan favorite veterans Tiger Woods and Phil Mickelson.
Not only is this a dream match that many have talked about for years. But this is going to be the first time a golf event is pay per view. This puts it in a new league. Pay per view events are usually limited to boxing or wrestling events. It will be a very interesting thing to see how much this event will pull money wise. If it does well, as the years go on, more of today's hot stars will end up being the pay per view events of tomorrow.
NFL VETERANS, ARE THEY WORTH THE RISK
A veteran in the NFL who has proved his worth with play making is beyond value. However, the older he gets he comes with an inherent risk. It happens to all of us no matter what we do for a living, getting injured gets easier as we age. In a rough and tumble sport such as football, that is tenfold. So when contracts are negotiated, everything has to be taken into account.
Recently Aaron Rodgers just got a huge paycheck with a five year extension. Great for him and packers fans as he is truly one of the elite QB's. But even though he is far from the oldest active QB, is it a risk for him to last five years or more? Is having such a fan favorite in the starting position bringing fans to the game? Look at the amount of jerseys in the stands with his number and that will answer that question.
On the flip side of that argument, many fans were upset last year when James Harrison, who was tired of not being played. Not only left the team, but when to one of the bigger rivals the New England Patriots. This is a side of football that the fans want to, but can't control. Beloved stars we want to stay with our teams forever and retire as a lifelong member of the team. It is sometimes hard to remember that the game is a business and not every business decision will be a popular one.
WWE AND THE ULTIMATE FAN FAVORITES
One of the most body aging professions that is not exactly a sport is the WWE. While classified as sports entertainment, it has one of the biggest group of highly skilled, and athletically talented people around. However with sports entertainment, there is a story line to it more than a win/loss record. With this comes favorites that fans lose their voices screaming after. As much as the newer talent is doing terrific with the likes of men and women like, Finn Balor, Becky Lynch, AJ Styles and Asuka.
There is no one who can make the crows erupt like the veterans when their music hits. Nowhere will this be more shown than in the beginning of October when the WWE goes to Australia. One of the biggest matches of the event is a last time meeting match between Triple H and the one and only Undertaker. This match will outshine anything else on the card because of who these men are and how well they have performed over the years of their career. For this match alone, the event would sell out, even though there will be many other great matches on the card. I still am trying to figure a way to fly to Australia on my salary.
LAST WORD
No matter what the sport, what the event, what the game. The players and participants are what pull us in. We have the need to yell and scream and hoot for our favorites, but the best surprises are when a veteran favorite pops up unexpectedly to make an appearance. Even if it isn't to participate, it is just to rev the crowd up or get the team going. Few things get the fans going and even better, fire the newer players up. They not only show the younger players what to do but inspire them to keep up with some of them who act 20 years younger than they are. Suit up and play on peeps.
Main Image: Embed from Getty Images