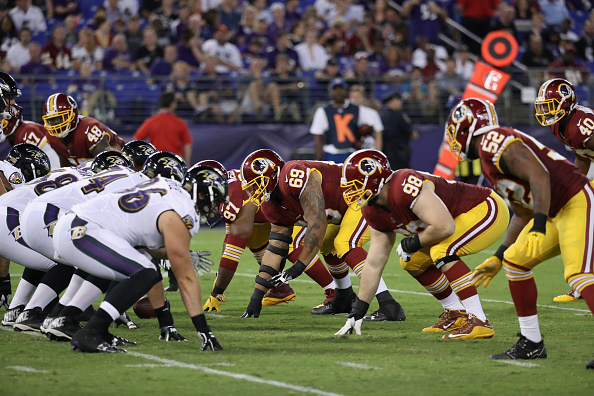 With the 2018 NFL season less than a month away, many fans are anticipating and predicting how their favorite team will do. Every team in the record book is equal, every team is currently undefeated. There are many headlines coming into 2018 including the revamped LA Rams and the return of stars JJ Watt and Odell Beckham Jr. among others. While every team technically has a chance a the Lombardi, realistically only a few do. Here are my 2018 NFL predictions for the playoffs.
2018 NFL Predictions part 3
NFC division winners
East- Philadelphia Eagles (11-5)
West- Los Angeles Rams (13-3)
North- Green Bay Packers (12-4)
South- Atlanta Falcons (11-5)
Wildcard
New Orleans Saints (10-6)
Minnesota Vikings (10-6)
Playoff Seeding
Los Angeles Rams

Green Bay Packers

Philadelphia Eagles

Atlanta Falcons

New Orleans Saints

Minnesota Vikings
Wildcard Round
Philadelphia vs Minnesota, Philadelphia wins (home field advantage)
Atlanta vs New Orleans, Atlanta wins (division rival plus SB in Atlanta)
Divisional Round
Los Angeles vs Atlanta, Los Angeles wins (This is a better team then last year who lost to ATL,)
Green Bay vs Philadelphia, Green Bay wins (Frozen Tundra in January, We'll be crowning a new champ.)
NFC Championship
Los Angeles vs Green Bay, Green Bay wins (Experience makes the difference.)
AFC Division winners
East- New England Patriots  (13-3)
West- Los Angeles Chargers (9-7)
North- Pittsburgh Steelers (11-5)
South- Houston Texans  (9-7)
Wildcard
Jacksonville Jaguars (9-7)
Baltimore Ravens (9-7)
Playoff seeding
New England Patriots

Pittsburgh Steelers

Houston Texans

Los Angeles Chargers

Jacksonville Jaguars

Baltimore Ravens
Wildcard round
Houston vs Baltimore, Baltimore wins (Baltimore is known to go on the road in playoffs and upset.)
Los Angeles vs Jacksonville, Jacksonville wins (Better team, simple.)
Divisional round
New England vs Baltimore, New England wins (Ravens play the Pats tough, but no Ray Lewis this time makes the difference.)
Pittsburgh vs Jacksonville, Pittsburgh wins (Jacksonville had their number last year, but this team will want and get revenge.)
AFC Championship
New England vs Pittsburgh, New England wins (Brady at home equals W.)
New England vs Green Bay,
New England is pissed after last years loss to the Eagles. This will be a team with revenge on their mind and will deliver a sixth Lombardi to Foxborough.
Super Bowl MVP
Joe Cardona, Patriots Long Snapper
Former Naval Academy Midshipmen, Long Snappers never get the credit they deserve.
Actual MVP, Tom Brady, Patriots Quarterback
No reason needed, just wanted to give the Long Snapper some recognition.
So there you have it, now you have something in February to show me when I'm way off, or I have something to say I told you so. Either way I'm excited for football season and hope you enjoy this season.
Main Image: Embed from Getty Images