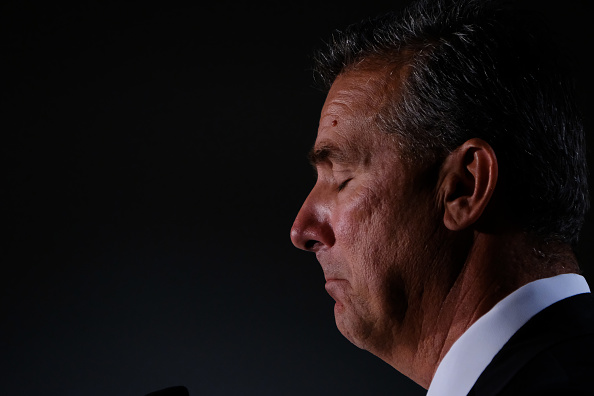 The Urban Meyer scandal has wreaked college football headlines for the past three weeks since Meyer was put on administrative leave on August 1st. The school was forced to investigate claims broke by a laid off ESPN sports reporter, Brent McMurphy, from his personal facebook page. These claims accused Meyer of ignoring the domestic abuse by a staff member, Zach Smith, on his ex-wife, Courtney.
The past three weeks have been nothing but revelations on the matter from a multitude of sources claiming more damning evidence against Meyer and his involvement in the scandal. Lewd details and more accusations arose as the blame generally shifted to Meyer.
At the end of the investigation, Urban Meyer has been merely slapped on the wrist, as he will remain away from the program until September 2nd. He will not be allowed to coach the schools first three games, although he will be helping to prepare the game plan's for the latter two of the schools matches.
Urban apologized at the press conference last night, August 22nd. He apologized to Buckeye nation, for letting them down, for giving Zach Smith the benefit of the doubt, and for "Following my heart instead of my head."
The name "Courtney Smith" or even the mention of "The Smith family" was remarkably absent.
Why Urban Meyer didn't apologize to the victims
What this does to Urban's legacy
Urban Meyer has been a long standing supporter of the respect of women, demanding that from his players and staff. His "Cardinal Rules", posted in a large sign seen as every player walks into the locker room, makes it very clear what he demands from his team: Honesty, respect of women, no cheating, no stealing and no weapons.
The fact that one of his assistant coaches was not being honest about his relationship with his ex-wife, beating and choking her, cheating on her and that Urban Meyer was sheltering this same very coach hits his legacy like a sledgehammer hitting a cinder-block. It's smashed and not very well intact.
Why did Urban act the way he did?
Urban had reason to doubt the situation. In 2009, while Meyer was the head coach at Florida, Courtney accused Zach of beating her while she was pregnant with their first child. Zach was a young graduate assistant coach at the time, working his first job in the industry. After a police report and some counseling from the Meyer family and other people involved in the Florida program, Courtney dropped the charges.
Urban said he had no reason to believe that anything had really happened. "They were a young couple," he said, "they needed to work some things out."
Fast forward six years, and Courtney Smith is filing for a separation and then a divorce. She's texting Shelley Meyer, Urban's wife, about the situation and asking for advice on what to do for their young family. Shelley told Courtney that she would speak with Urban about the situation.
What exactly was Zach Smith doing?
Zach had strangled Courtney on two separate occasions in 2015, once on a vacation and the second time in their home almost a month later. In text messages made public by Brett McMurphy, she accused him of lying and being abused every time she called out his lies. He emphatically replied "I'm so so sorry!!!"
Smith admitting to strangling Courtney pic.twitter.com/LjmGwSgHg2

— 8-5 Warriors (@bhills19) August 18, 2018
Urban's comments at Big 10 Media Day
The biggest mistake that Urban made was making the comments that he did at the Big 10 Media Day. When asked about Zach Smith, he said he "knew nothing of the situation," and then went on to suggest that Courtney made up the domestic abuse with his "Who makes this stuff up?" comment.
In the investigation's report, released by the university, Urban has a text conversation with several deans at the college. He went over how to take questions about Zach Smith and how to go about it without lying.
So why wouldn't Urban apologize to Courtney?
This entire mess almost cost Urban Meyer his job at Ohio State. He's lost valuable time to prepare his team for the upcoming grind of a season ahead. All of this because of the actions of Courtney Smith that brought his involvement into this.
Urban probably feels like Courtney made this action as an attempt of revenge for not doing something to help her. He is an honest guy, and doesn't like to say things that aren't true. So the answer to the question is simple. He's not sorry for her.
He didn't show her any empathy at the Big 10 Media Day because he didn't believe her. It's clear that he didn't. He didn't fire Zach until the domestic charges were found by the media in late July. He accused her of making things up the next day. Now he feels like she took a shot at his legacy to get back at him.
The last word
The punishment that Urban has taken at the end of this investigation is an absolute joke. For a man who has such "great morals" and "strives to be an example" this is an extremely petty example he is showing of reacting to someone who he believes has done him wrong. Adults do the right thing, and apologize to victims and for not believing them.
What Urban is forgetting here is that Courtney isn't the only victim in this instance. The children that got to witness their father abuse their mother are victims too. That kind of image never goes away in a childs mind, and they will have to live with that for the rest of their lives. At least apologize to the kids, Mr. Meyer.
I don't think Urban Meyer still believes her. I think this because the right example to his players would be to apologize to the family at the very least. If he truly respects women as much as he says, he would respect and empower her in this instance.
Mark my words, however. I don't believe that this fight is now over.