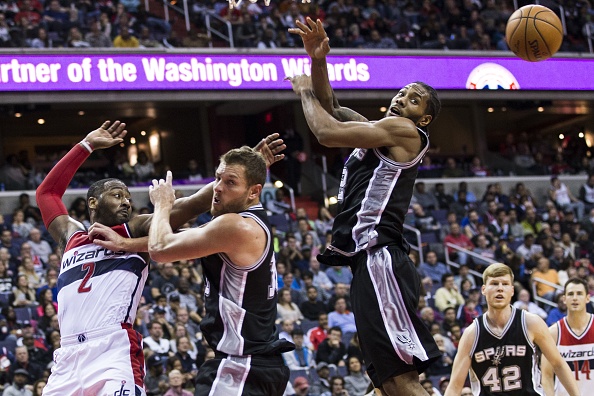 Raptors Taking a Chance on Kawhi Leonard
The Raptors have traded away their franchise icon. Demar Derozan, Jacob Poeltl, and a future first round pick for Kawhi Leonard and Danny Green from the Spurs. This move stunned many as the Raptors were not a team many expected to actually be in the running for Kawhi Leonard. The trade has made people debate whether or not this is a good move for the Raptors. I believe it to be beneficial in favour of the Raptors for two reasons.
Kawhi is only a Rental
If Kawhi does not play or plays for only one season the Raptors can begin their rebuild one season earlier. Masai had structured the Raptors core players to have contracts that end after 3 years. With last year being the first and the result a sweep by LeBron James yet again. The chance the Raptors are taking with Kawhi is huge because he can become a free agent next season. If this is the case the Raptors will have cleared more than 20 million in cap space and still have their main young talent still on the roster. O.G Anunoby and Pascal Siakam as well as Fred Vanfleet will still be on the roster.
The first pick the Raptors surrendered to the Spurs will only be a late first round selection. Leaving them primed for a higher pick in two years if they become a really bad team. Also in two years Kyle and Serge Ibaka's contract will be off the books. If they still want Jonas Valanciunas they can extend him to a new contract or let him go as well. Either way cap space will be cleared to keep their new young talent while leaving the possibility to either add through a high selection in the draft or free agency in the next few years.
Kawhi Stays
If Kawhi stays the Raptors ceiling has significantly risen. A defensive lineup that features Lowry, Kawhi, O.G, Siakam, and Ibaka would be deadly. Everyone on the lineup can switch to guard multiple positions. On offence the Raptors add a 39% career three point shooter in Kawhi which will help their spacing. Hopefully, improvement among their young players like Delon, Vanfleet, Siakam, and O.G will bolster the teams depth. Kawhi almost single handily beat the Warriors two seasons ago in game one of the playoffs. When healthy he is considered to be a top three player in the world. Not to mention his accolades he has obtained throughout the years.  Adding a player of his caliber to an already decent team should insert the Raptors as true title contenders for years to come.
Main Image: Embed from Getty Images