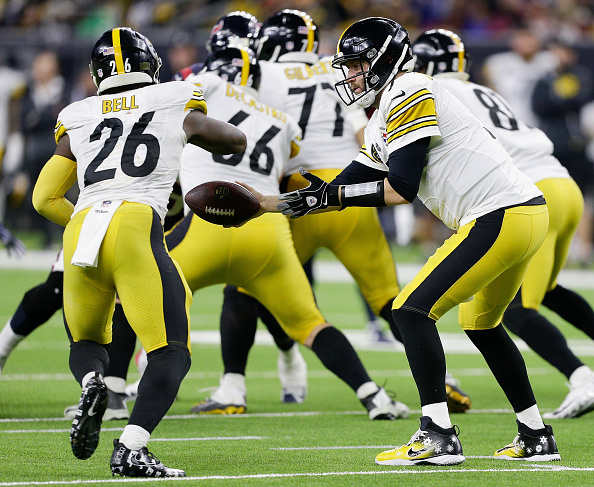 The Pittsburgh Steelers have been engaged in a contract dispute with their star running back Le'Veon Bell, arguably the best running back in the NFL currently, for over two years now. As the dispute becomes longer and more dramatic, other star running backs around the league have decided to open their mouths (er… thumbs) to support Bell. They really need to shut up. Here is why.
NFL Running Backs Need to Stop Talking
Bell was offered a 5 year, $70M deal before the franchise tag deadline. Bell's committee turned it down. His agent, Adisa Bakari, said that, "It became clear the Steelers wanted to pay the position, not the player." Los Angeles Rams running back Todd Gurley opened his voice too, saying about franchises, "I guess they don't want to pay us."
These comments are making running backs looks stupid. Here's why.
The Steelers cannot afford to pay Bell
The NFL is the strictest league when it comes to salary cap restrictions. The NFL doesn't have a luxury tax, like the NBA, where teams can go over the cap but pay a tax on doing so. In the NFL, teams have a set amount that they have to keep 53 players paid for.
Right now, the Steelers have two monster contracts with quarterback Ben Roethlisburger and wide receiver Antonio Brown. Roethlisburger is set to make $23M in each of the next two years. Brown will be making $22M next season alone. To sign Bell to a contract as high as he wants it to be would be to spend almost 40% of their cap on three players.
With the state of the Steelers defense, and the lack of support they would have round their star players, a contract of that size is ludicrous.
Running backs are becoming replaceable 
It's not to be mean, and hate on the position, but running backs have become a dime a dozen position. Most of the NFL has switched over to a running back by committee to save money on players and keep fresh legs in the game.
Even the best running backs in the league are sharing touches with someone in their backfield. Don't believe me? Jacksonville Jaguars running back Leonard Fournette shared touches last season with TJ Yeldon and Chris Ivory. Todd Gurley shared carries with Malcolm Brown and Tavon Austin. New Orleans Saints running backs Alvin Kamara and Mark Ingram became stars after sharing time together. Chicago Bears running back Jordan Howard shared time with Tarik Cohen. Shall I continue?
The best running backs in the league aren't relied upon like they used to be. Therefor, there isn't much money franchises want to invest in the position.
The Last Word
Does Le'Veon Bell deserve the money he wants? Probably. Will he get it? Maybe if he leaves Pittsburgh. It's the sad truth. The days of running backs being premier stars in the league and the biggest face on their teams, like Emmitt Smith or Barry Sanders, are gone. The NFL has evolved into a running back by committee league.
What Gurley and Bell are doing is making it more difficult on themselves to get the money that they want. The NFL is already the most judgmental league on the planet, and teams are so careful to pay players who might stir up drama. Gurley and Bell's comments are creating the kind of drama teams want to avoid. Running backs need to stop talking.
Main Image:Embed from Getty Images