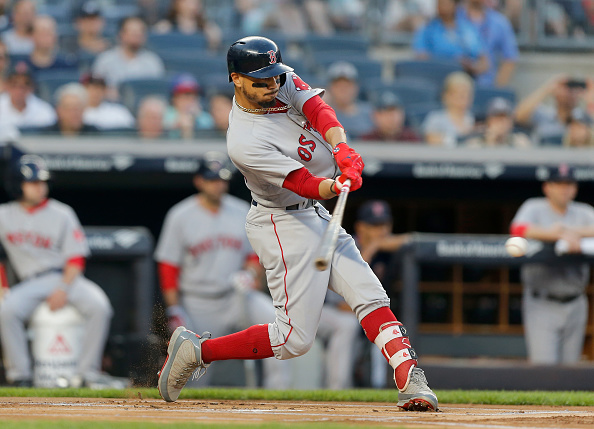 We have now reached the end of the first half of the Major League Baseball season, here are the current American League batting average leaders.
At this point in the season, Mookie has been the AL MVP. Betts has been a key figure in the Red Sox offense. The bets part, he is still only 25-years old.
Jose Altuve is hitting for a high average, and water is wet. Altuve is the epitome of consistency. He is an on-base machine, and a spark plug in the Astros lineup.
3 JD Martinez, BOS – .328 AVG
Martinez along with Betts has helped carry the Boston offense. If were being honest here, JD has a legit shot at taking home a Triple Crown.
Segura was an All Star game snub. He is an on-base machine, and has really broke out since joining the Mariners. He may be one of the most underrated shortstops in the league.
Duffy is putting together a nice little season with the Tampa Bay Rays. This is his best season since he took home the 2015 Rookie of the Year with the Giants.
Manny, Manny, Manny. The biggest deadline piece of them all is putting on a show for potential suitors. Whoever picks him up is going to be receiving an absolute star.
Simmons, like Segura, is one of the underrated shortstops in the league. Defensively, "Simba" is a Platinum Glover. The past two years, he has turned himself into a threat offensively as well.
The Minnesota Twins 26-year old outfielder is putting together another very nice season. He has always shown the pop, but now he is hitting for average as well.
The greatest player in baseball, Mike Trout. He has never taken home a batting title, but he is pretty damn good at everything else.
Gurriel is playing a big role in helping the defending World Champs get back to the top. He isn't hitting for as much power as last year, but the average is still up there.
Main Photo: