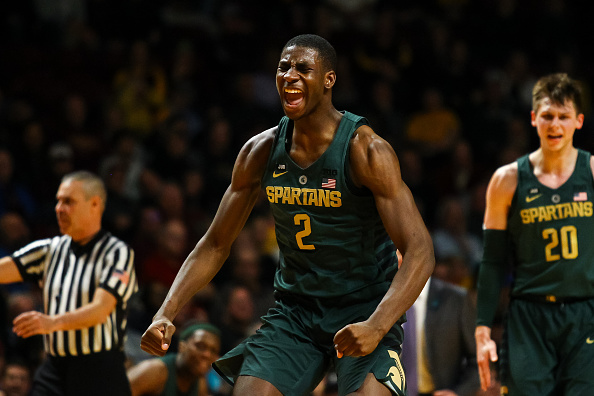 The NBA offseason is a chance for contending teams to add some more pieces to the puzzle and for rebuilding teams to let veterans walk or look for the young players on the market. Every offseason their will be teams that will improve and teams that will lose some players. The teams that were middle of the pack will look to make a splash to get them over the hump the next season. I will be breaking down a couple teams who have improved through the NBA draft and also through free agency this offseason.
Memphis Grizzlies:
The Memphis Grizzlies were expected to be one of the top teams in the Western Conference last season but things didn't go as planned. Memphis lost starting point guard Mike Conley to a season ending injury early in the year. They also fired head coach David Fizdale within the first 30 games of the season in which sources indicated that he was the scapegoat. Memphis got the oppurtunity to play some young guys to get them ready for the future. Memphis should be right back into the thick of things next season as they have Mike Conley coming back along with Marc Gasol and an improved Dillon Brooks who had a remarkable rookie season.
Kyle Anderson signed a 4 year deal with the Memphis Grizzlies. Anderson will come in and start at the small forward spot for Memphis next season. Anderson is a point forward who can run the offense and is a creative passer. He played point guard in college and thrived in that position which gives him the advantage in the league. Anderson will bring toughness on defense and a high basketball IQ coming from the San Antonio Spurs organization.
Jaren Jackson Jr is one of the more underrated players coming into the league out of the 2018 NBA draft class. Jackson was the second best player on Michigan State last season behind Miles Bridges who received all the attention. He is the best two way player in this draft and will fit in perfectly with Memphis. Jaren has had a strong summer league so far on both ends of the court. He has shown his range on offense, and the ability to defend multiple positions on defense.
Jevon Carter is another draft pick for Memphis who should contribute in his rookie season. Carter is an older rookie after spending a couple of years at West Virginia under Bob Huggins and their top ranked defense. He is a fantastic one on one defender. He is also known for his pressing and quickness on defense. Carter is a very reliable point guard. He can run the offense, create for himself and his teammates, and score for himself. Jevon is the true definition of a teammate and leader.
Main Photo: