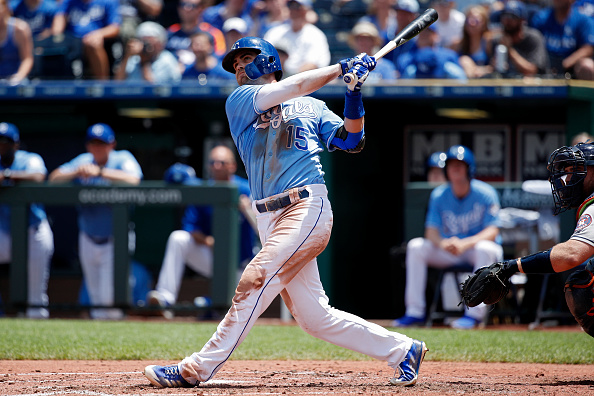 If made available, Merrifield could be one of the Royals most valuable trade pieces. He has speed, and has developed into a solid all around hitter. He also comes with years of control. Here are some possible destinations for Whit Merrifield to land.
Milwaukee Brewers
The Brewers were interested in Merrifield towards the beginning of last season, and that interest has sparked again. Milwaukee is said to be pursuing a trade for the 2B. He makes sense for the Brewers as Jonathan Villar has been rather disappointing again this year.
Milwaukee could consider swapping second baseman, and sending Villar to Kansas City in the deal. Some prospect to watch are 1B/3B Jake Gatewood, RHP Jorge Lopez, and LHP Brendan Murphy.
Seattle Mariners
Although they have been fine without Robinson Cano, Seattle could consider acquiring a second baseman. Merrifield will be a good fit here, and Dee Gordon will be able to transition back to center. Merrifield also adds another speed threat to combine with Gordon and Jean Segura.
Seattle doesn't have a very good farm system. KansasCity likely won't get the best value for one of their top players. Some names to watch are OF Eric Filia, OF Ian Miller, and RHP Seth Elledge.
Los Angeles Dodgers
Last deadline, the Dodgers traded Willie Calhoun their second baseman of the future. This deadline, their new second baseman is right in front of them. Merrifield is a perfect fit for the Dodgers. He is solid offensively, and is versatile defensively.
Merrifield is good, but is not a star. He will not cost the Dodgers star studded prospects. Some names to keep an eye on include 1B/3B Matt Beaty, 2B/SS Drew Jackson, and RHP Tony Gonsolin.
Main Photo: