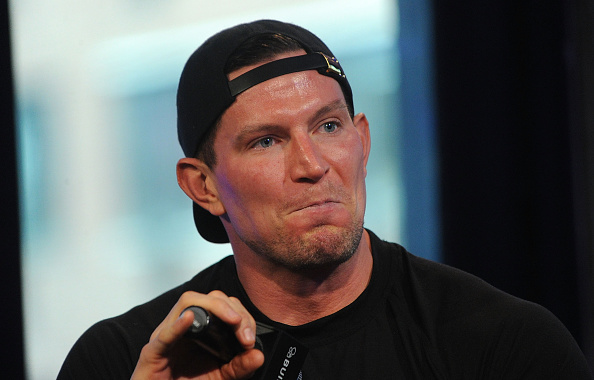 Who is Steve Weatherford
The NFL's Fittest Man, Passionate Philanthropist, Super Bowl Champion, and Super Dad… These are the few of the many titles that describe former NFL punter Steve Weatherford.
Steve's NFL career in a nutshell
Steve Weatherford began his NFL career playing for the New Orleans Saints in 2006. Since than he's played for the Kansas City Chiefs, Jacksonville Jaguars and the New York Jets. Weatherford is most remembered for his days with the New York Giants from 2011-2014.
Steve was an instrumental role for the Giants in their Super Bowl XLVI victory over the New England Patriots. Weatherford averaged 40.8 yards per punt in that game. One of his punts helped pin the Patriots deep in their zone and led to defensive end Justin Tuck sacking Tom Brady for a safety.
Punters are typically stereotyped as soft and wimpy, but Weatherford defied that stereotype. According to many of his Giants teammates, he was pound-for-pound the strongest player in the Giants' weight room. He was featured in the December 2011 issue of Men's Fitness, where his "maniacal" workout routine was described. He was reportedly able to squat 475 LBS and bench press almost 400 LBS.
Philanthropy 
Weatherford is acknowledged for his philanthropic work, with his primary outreach focused on children, health and fitness, and family. He is a spokesperson for several other non-profits including 'Second Chance Toys' and 'The Breast Cancer Research Foundation.' In 2013, Weatherford received the coveted Wellington Mara Award from the Giants for his outstanding community service. Also in 2013, he was named Health & Fitness Ambassador for the NJ Boys and Girls Club.
Life After Football
After 10 years in the NFL, Steve is now one of the big names in the fitness/bodybuilding industry. His 12 week arm building program #ARMageddon has benefited many people throughout the globe. #ARMageddon has become more than just an arm program, it has grown to become a community of like-minded people striving to better themselves each day. Steve has built The #ARMageddon Army, a private Facebook community that is changing lives in ways he never thought imaginable.
Steve takes time to reply to everybody on social media and listen to his followers/ fans to deliver what they want to see. His humbleness and interaction keeps his followers fully engaged and allows them to feel like an important part of his world; a relationship he values highly. If you aren't following him on social media, than you're doing it wrong!
Instagram: @weatherford5, twitter: @weatherford5 , SnapChat: weatherford5
Main Photo:
Embed from Getty Imageswindow.gie=window.gie||function(c){(gie.q=gie.q||[]).push(c)};gie(function(){gie.widgets.load({id:'SMIzZhjfRyFXbeM9u_62Qw',sig:'LZ-MN9Qqi-K6r8yH5jCh_a4wGIwTJMODKPaVwn3gL48=',w:'594px',h:'380px',items:'511709788′,caption: true ,tld:'com',is360: false })});