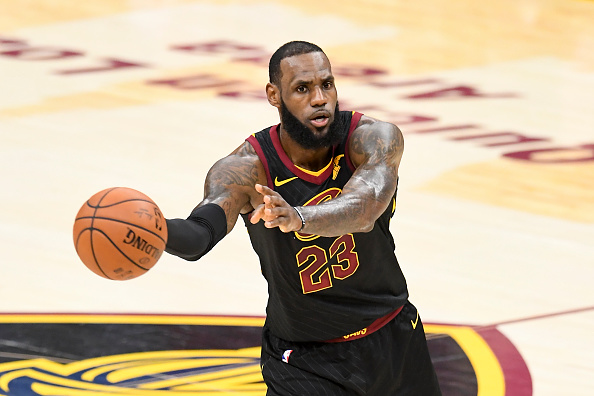 As you guys might have heard, LeBron James announced that he will be taking his talents to Southern California where he'll play for the Los Angeles Lakers. He signed a four year, 154 million dollar contract, according to Klutch Sports Group.
This is third time he has been a free agent. In 2010, he announced on live TV that he would join Dwyane Wade and Chris Bosh on the Miami Heat. There he won championships in 2012 and 2013. Then in 2014, he went back to his hometown Cleveland Cavaliers. There he delivered the franchise's first ever title, ending the city's 52 year curse.
Why is LeBron James going to Los Angeles such a good thing?
Now, the King has changed the NBA landscape once again. He'll come from the Eastern Conference, where he has dominated by going to eight straight Finals to the packed Western Conference. It had been rumored for a while that he would go to LA. But it has come to fruition and will be joining a storied franchise.
LeBron will be the fourth superstar to join the Lakers by free agency or trade. The other three were Wilt Chamberlain, Kareem Abdul-Jabbar and Shaquille O'Neal.
Here are the reasons why Lebron joining the Lakers is a great thing.
He is the best player in the NBA
Last year, he showed the rest of the world why he's the greatest player on the planet right now. In his 15th season, he averaged 27.5 points on 54 percent shooting, 9.1 rebounds and 8.6 assists. LeBron did all of that playing in all 82 games for the first time in his career. Despite all the roster movement and management instability, he carried the Cavs to the NBA Finals where they were swept by the Warriors.
The King is the most conditioned athlete in the league. In taking care of his body, he can handle the rigors of a long season as he went to eight straight Finals.
He'll attract stars
It's been said that LeBron makes his teammates around him better. With his unselfish style of play, he can attract many players to come join him. For example, Lance Stephenson (LeBron's former nemesis), JaVale McGee and Rajon Rondo decided to join him in LA.
Also, one of the stars that want to go to LA is Kawhi Leonard. Leonard has been very upset at the Spurs organization for misdiagnosing his quad injury that led him to only play in nine games this past season. He has publicly asked for a trade because he doesn't feel wanted in San Antonio. The two time All-Star and former Finals MVP can also join the Lakers when he becomes a free agent in 2019.
If not Leonard, LA still has the young core in Lonzo Ball, Brandon Ingram, Kyle Kuzma and Josh Hart. Those guys have great potential and with LeBron's presence, it will expedite their development.
The Laker Lore
There's no secret that the Lakers are about winning championships. Their standard of excellence was set by George Mikan, Jerry West, Elgin Baylor, Wilt Chamberlain, Kareem Abdul-Jabbar, Magic Johnson, James Worthy, Shaquille O'Neal and Kobe Bryant. As a result, the franchise has won 16 championships and went to the Finals 31 times.
But they've fallen on hard times recently missing the postseason in the past five seasons. They went through Jim Buss' bad decisions, Kobe's last years, overpaying marginal players (Luol Deng and Timofey Mozgov), awful on-court play and a few coaching changes.
As a result, Magic and Rob Pelinka were hired to put the Purple and Gold back on track to championship greatness. So far, getting LeBron in the fold is a great starting point to make that happen.
Off-Court opportunities
This decision by LeBron was bigger than just basketball. He will have opportunities to expand his brand. He has a movie production company called SpringHill Entertainment. It's a production company that creates documentaries and films throughout multiple platforms. Being in Hollywood, it would be something that he can do after his career.
Also, his family played a huge role in his decision. He has two houses in the LA area that he goes to every summer but he'll be doing it more often now. His teenage son, Bronny (LeBron Jr.) is a talented basketball player that could attend Sierra Canyon High School, a basketball powerhouse in 2019.
There is a real possibility that Bronny could enter the NBA at the same time that his father is playing. If that were to happen, it would be the first time in the history of the NBA that a father and son duo played in the league at the same time.
The Last Word
This is a great time to be a Lakers that King James is taking his throne to LA. The goal is that he has to lead the team to a title, something they haven't done since 2010.
Main Image: Embed from Getty Images