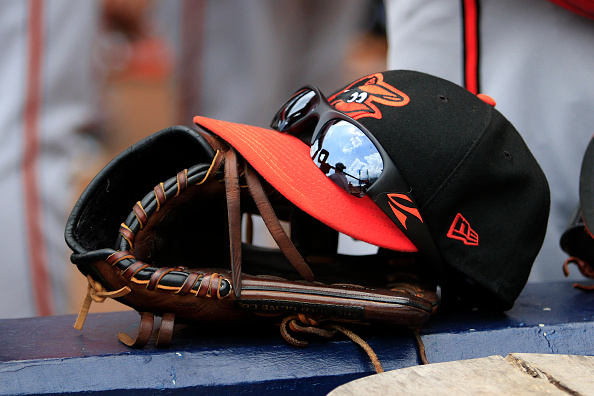 The MLB trade deadline is right around the corner, and will be here before you know it. Buckle up for a fun, and interesting deadline. There are some big names on the market already. Multiple teams have written off this year and declared themselves as MLB trade deadline sellers. Here are some of those trade deadline sellers and their most attractive pieces.
New York Mets
Best Pieces: RHP Noah Syndergaard & RHP Jacob DeGrom
The Mets have fallen, and currently are one of the worst teams in baseball. What can go wrong, went wrong. New York has just been playing some flat out terrible baseball. A firesale seems imminent at the deadline, with some big pieces potentially on the move.
The Mets need to restock their farm system, and get young and athletic in a hurry. The rest of the NL East is young and hungry, while the Mets  are still falling behind with the times. Veterans such as 3B Todd Frazier and 2B Asdrubal Cabrera could bring in at least a decent prospect. Relievers Jerry Blevins, Jeurys Familia, and Anthony Swarzak should also bring in some depth pieces. It will be interesting to see if New York moves their two biggest assets in starter Noah Syndergaard and Jacob DeGrom.
Kansas City Royals
Best Pieces: 2B Whit Merrifield & 3B Mike Moustakas
The Royals are in the midst of a complete tear down, and rebuild. Closer Kelvin Herrera has already been shipped to the Nationals for three lower level prospects. You should expect a ton of other pieces to be on the move as well. Despite resigning with KC this year, 3B Mike Moustakas will just have a brief return. Multiple teams have already shown interest in the slugging third baseman.
Some pieces who could be on the fence are 2B Whit Merrifield and SP Jake Junis. Both guys are on the younger side, and are controllable pieces. Kansas City sure could use them in the future, but they could also net some interesting returns. Even if they just complete as smaller deals to go with Moose, Kansas City will certainly be active this deadline.
Toronto Blue Jays
Best Pieces: RHP JA Happ & 3B Josh Donaldson
The Blue Jays are going to sell off all of their veteran pieces. Utility man Steve Pearce was already traded in division to the Red Sox earlier this week. Toronto showed that they are willing to deal within their own division. They should take advantage of teams within the division, and try to steal some bigger prospects. The future is close in Toronto, and it's time for the veteran to make some room.
With 3B Vlad Guerrero Jr on the cusp, Josh Donaldson could be shipped out as a rental for a contender. He may be had much cheaper than say Manny Machado. Of course, everyone expects the Yankees to make a run at JA Happ, and Toronto should make them overpay. OF Curtis Granderson is enjoying a nice season and could be a could veteran pickup for a contender.
Baltimore Orioles
Best Pieces: 3B Many Machado & RHP Zach Britton
The Orioles are one of the worst teams in baseball. They have an atrocious record of 23-58 and are in fifth in the AL East. Baltimore is going through some dark times this season. Before he walks in free agency, it is time they cash in on 3B Manny Machado. Machado is clearly going to walk after this year, and Baltimore should add some prospects in a deal.
The Orioles need to get younger, and are in need of some starting pitching. Dylan Bundy is just 25 years old and Kevin Gausman is 27, but they are the lone young guns. Baltimore should sell their closer Zach Britton as well, he should net some interesting prospects. DH Mark Trumbo could also bring back something interesting, as he has 50 homer potential.
Main Photo: