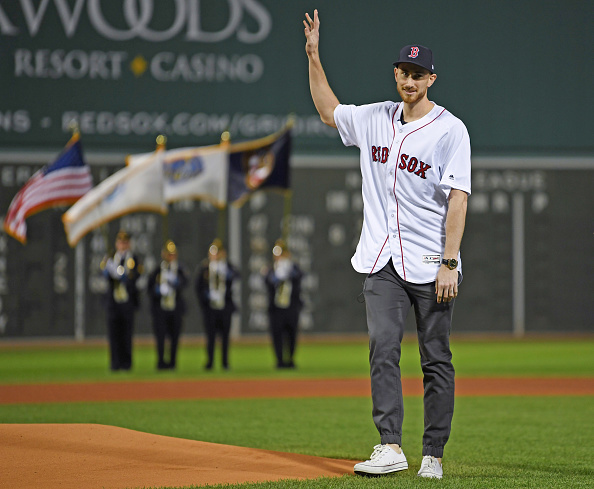 Disgruntled San Antonio Spurs forward Kawhi Leonard has been at the center of NBA attention for the past few months, as he has refused to play for the team and now has demanded a trade away from San Antonio. Even with the LeBron James focus on where he will play next season, Kawhi has garnered as much focus from the media.
San Antonio is now ready to move on from Kawhi, and are shipping him out as he has requested. They now understand that Kawhi playing for them is a lost cause, and now are going to try to collect a kings ransom in return.
Kawhi has gathered instant attention from teams like the Los Angeles Lakers, the Boston Celtics and the Chicago Bulls. Reportedly, his preferred destination is LA, but the Spurs were unwilling to send him to a western conference team.
Now, it appears that if the asking price is right, San Antonio will send him anywhere. They have been fielding calls from the Lakers, the Celtics and the Philadelphia 76ers, according to reports.
The real question is what can other teams safely offer for a player who has stated clearly where he wants to play? If they land him, will he stay beyond his year left under contract? I think the Celtics believe they have a very good chance of keeping him around. Can San Antonio land Gordon Hayward?
Could San Antonio land Gordon Hayward?
The Lakers trade offer
According to various reports, the Lakers are offering a ton of pieces for Kawhi. We've heard names mentioned, such as Brandon Ingram, Julius Randle, Kyle Kuzma, Josh Hart, Lonzo Ball and multiple first round picks. The Spurs are trading away a superstar, and they want a good return off of it.
It's been clear all along that San Antonio doesn't want to face Kawhi in the west. While a trade involving two or three of those names plus picks would be great value and a seemingly good trade, the Spurs are naturally hesitant because of the conference LA plays in.
On the other hand, the Lakers are hesitant to commit that many pieces at once to acquire one player. At least, they should be. If (rather, when) they acquire LeBron, they still need a team to play around him.
Both sides are very hesitant to get a deal done. That by itself will effectively destroy any real chance in completing this trade.
Boston's Championship Pedigree
I received an inside report about three weeks ago that Kawhi would be the only player in the league right now that Boston would adjust their roster for. Kyrie Irving is on the last year of his deal, as is Kawhi, but Boston believes that they can resign one, if not both, of the players by next offseason.
Other reports indicate that they are unwilling to move Jayson Tatum or Jaylen Brown. Who are they willing to move? Gordon Hayward.
Hayward was signed to a max deal last offseason as Boston's head coach Brad Stevens was able to lure his former college player away from Utah. His season lasted all of five minutes as Hayward unluckily landed on his ankle the wrong way and it shattered.
Still, Hayward is an overall good player, borderline great. His skillset isn't limited, and there isn't anything he doesn't do well on the court. While it would be almost fourteen million dollars more in cap for San Antonio to add him this season alone, they could justify it for the next few years as a discount from the money they would have paid Kawhi had he wanted to stay.
Boston would certainly give up a 1st round pick or two in a potential trade. It would net a nice return for the Spurs and Kawhi would be sent to the East.
Last word
The last part to the equation is simply if it will get done. The Spurs are going to continue to shop around and see if they can land a better deal from another team. Truth be told, there isn't another team that can or will offer a better deal.
Will Gordon Hayward end up a Spur? He fits the scheme and has the work ethic that Gregg Poppovich likes. I think San Antonio now will settle for a trade with Boston and the Celtics are probably going to go win the NBA Finals. Watch out. You heard it here.
Main Image: Embed from Getty Images