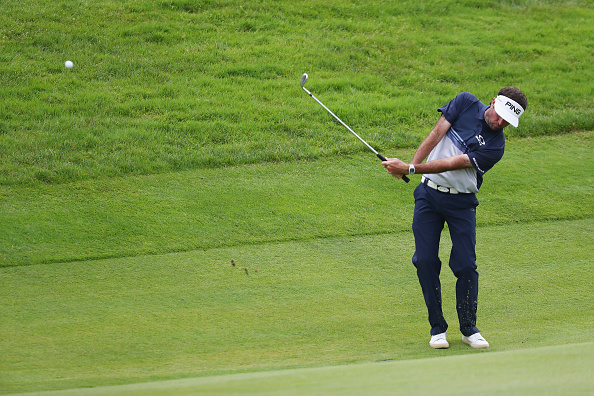 This weekend brings us the Quicken Loans National tournament, held at the TPC Potomac in Maryland. The year in golf thus far has been amazingly surprising and competitive to say the least. Let's take a look at what has happened over the past couple of weeks and what we may see this weekend.
THIS WEEK'S COURSE
TPC Potomac at Avenel Farm in Potomac, Maryland is where the PGA has landed this week. A beautiful course with a course ranking almost identical to the Shinnecock Hills Golf Course where the US Open was played with great difficulty. At Shinnecock some of the best golfers didn't make the cut including Tiger Woods who had most of his difficulties on the putting green. During practice he could be seen testing out a different putter. So he is trying to tighten up his weaker area to keep up with the rest of his game. So far in practice rounds the best of the best have been playing and getting familiar with the beautiful course. Of course as history has shown us, beauty quite often comes with danger. Or at least in the case of golf, lots of bogies or worse.
FANS AND TRADITION
As always, fans are out in full force to watch their favorites look over the course and try to plan the best approach to the tournament. Also at the National are many events and showcases honoring our military. Including opportunities to raise money for charities and service members having positions of honor at the first and tenth tees as starters. Another large focal point is the wall of honor where fans and players alike can put a message of thanks to those in the military. Overall a wonderful way to make the weekend enjoyable for our military personal.
HOW CAN WE PREDICT WHO WILL WIN
Every week, sportscasters, bookies, and fans try to predict who will come out on top. Brooks Koepka became a repeat champion at the US open two weeks ago. Bubba Watson won last week's travelers championship. Neither of these wins were runaway victories. The courses are playing hard and challenging every golfer's mettle.
But they are certainly up to the challenge, but that doesn't mean low scores. Brooks win was with a final score of +1. Going into Sunday last week Paul Casey looked to be able to pull off a win. But after going +2 for the day and Bubba Watson shooting a -7, Casey finished second. There are no guarantees and certainly few ways to predict who can win. There is a field of one hundred and twenty golfers at the national and any of them can pull out on top if they can combine skill, perseverance and self-discipline to their game.
LAST WORD
All playing aside, the weather is also going to be a huge factor. All four days are predicted to have temperatures of 85-95 degrees with humidity. Besides the players having to stay hydrated and be careful. The high heat will affect the course as well, especially the speed of the greens. Strong drives and approach shots will help keep leads this week as the greens will probably be very tricky. Enjoy the tournament.
Main Image: Embed from Getty Images