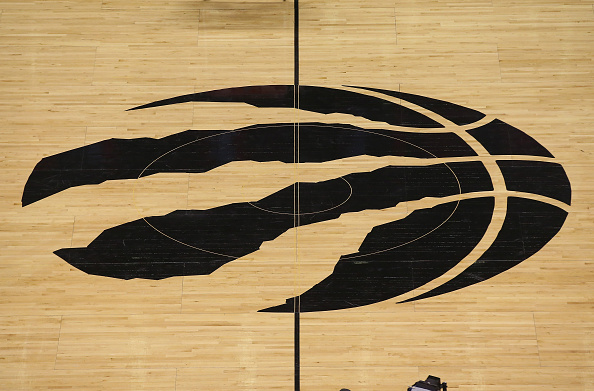 Masai Ujiri has hired Nick Nurse to be the new head coach of the Toronto Raptors, per Adrian Wojnarowski. Nurse is known for redesigning the Raptors offence this season. With Dwane Casey now in Detroit, Nurse will be given the opportunity to see if he can raise Toronto's ceiling.
Ujiri has faced some scrutiny by firing Casey. He fired a coach who led the Raptors to 59 wins and could possibly win coach of the year. Casey's successor is a coach who has also been a part of the two sweeps led by the freight train, LeBron James. Does it make sense to hire a coach internally, even after suffering two embarrassing defeats by the hands of James?
Why Hiring Nick Nurse is the Right Decision
The famous 'culture reset' saw the Raptors modernize their offence and switch some things defensively this year. Ball movement and player movement was a main priority. Nurse is credited for overhauling the team's playbook. The Raptors offence ranked top five in the regular season and second in the playoffs. Last season they ranked top five in the regular season but had one of the worst offensive ratings in the playoffs.
The Raptors' style of play this year gave DeMar DeRozan more playmaking opportunities and fewer isolation sets. Kyle Lowry became more of a facilitator to save his body for the postseason. DeRozan averaged 5.2 assists this year (a career high) on almost two fewer minutes per night. His shot attempts decreased by almost three a game compared to last season. In the postseason he averaged 28.8 points, 5 assists, and 3.6 rebounds on 45.2 percent shooting from the field and 45.5 percent for three through five games against the Wizards. Those numbers dropped a bit in game 6 but dropped drastically against the Cavaliers.
Lowry, on the other hand, saw his points per game drop from 22.4 in 37.4 minutes last season to 16.2 in 32.2 minutes this year. He was also far more effective in the postseason averaging 17.4 points, 8.5 assists, and 4.3 rebounds. He shot 51% from the field and 44% from three. Lowry played fairly well against the Cavaliers. He averaged roughly the same numbers as he did in the Wizards series.
Playoffs
The Raptors did not have to rely on Lowry and DeRozan so much like prior seasons. Only DeRozan struggled when facing the Cavaliers. The biggest issue for the Raptors throughout the entire postseason was defence. Even though Nurse is known to be an offensive guru, Casey was supposed to be a great defensive coach. In the postseason, however, the Raptors looked anything but a sound defensive team.
There could be several factors as to why the Raptors played so poorly on defence in the postseason. Serge Ibaka played well for only the first two games of the playoffs and was a no-show every other game. Jonas Valanciunas can not switch onto anyone more athletic than him. DeRozan is generally a poor defensive player both on and off the ball. Lowry is losing his ability to stay in front of guys especially those faster than him, as shown against John Wall. Then you factor the mismatch for every team which is LeBron James and the Raptors were at a clear disadvantage.
This is mainly where people look at the roster and argue that Casey should not have gotten fired because his roster lacks defensive principles. At the same time, you can look at the Indiana Pacers who had Bojan Bogdanovic, Thaddeus Young, and Domantas Sabonis. These guys are not very good defenders and they were still able to put up a valiant fight against Cleveland. Pacers Head Coach Nate McMillan put together a great game plan using the players he had. Meanwhile the Raptors were swept in a rather humiliating fashion.
A New Voice is Needed
Ujiri chose to hire internally rather than someone new. This decision should benefit the Raptors. The principles from the 'culture reset' will still remain without a complete overhaul in philosophy. A new voice is needed when a team is constantly hitting a roadblock no matter what that is and how successful they are. Casey has talked about the Raptors feeling 'flat' on several occasions throughout the regular season. He even mentioned this on his appearance on The Jump. After game one of the Cavaliers series, Casey said that most of his players looked deflated going into game two. A new voice is clearly needed in Toronto.
Image Credit:
Embed from Getty Images