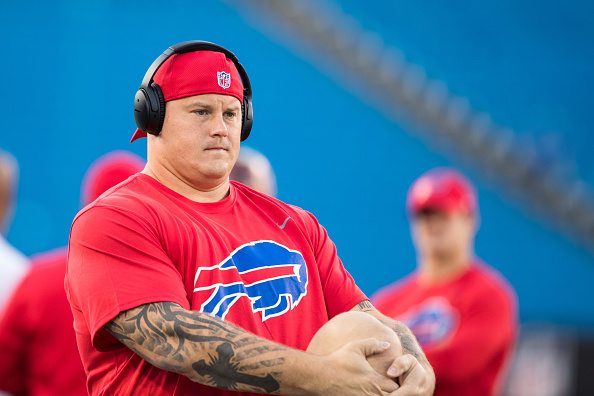 During the post-draft period of the NFL, the most interesting area to look at is who has yet to be signed by an NFL team. These players are on open market for a variety of reasons from failed physicals, off-field issues, or even just a late release. Right now there are five veterans that deserve to have a shot to play for an NFL organization next year. Today we'll take a look at these five free agents and why they will get their chance to be signed before preseason football kicks off.
5. Dez Bryant, Wide Receiver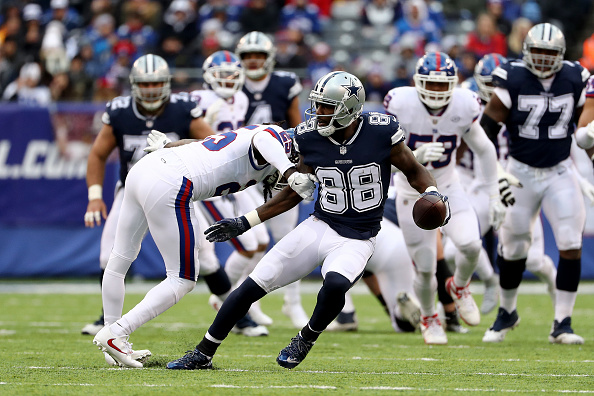 It can be tough for an aging receiver to find a home, and Dez Bryant seems to be stuck between a rock and a hard place. At 29 years old, Bryant has failed to reach 1,000 yards receiving for three years straight. So it was not a big surprise when Dallas released him.
Unfortunately, Bryant seems the least likely on this list to receive a contract. Last season, he was targeted 132 times, the 12th most in the league. Of those targets, he only caught 69 of them, which is only an abysmal 52.3% catch rate.
However, he does have some upside. He is just three years off being an all-pro receiver, and he is only looking for a one year deal. The most likely teams to sign Bryant are teams desperate for a veteran wide receiver. The most notable teams are the Indianapolis Colts, Green Bay Packers, and San Francisco 49ers.
4. Johnathan Hankins, Defensive Tackle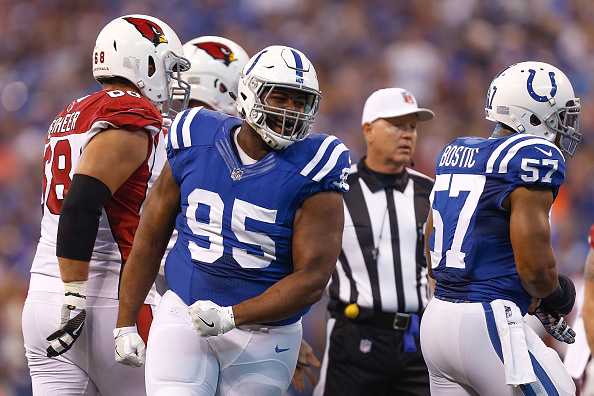 Johnathan Hankins is once again a free agent, now looking for his third team in three years. Hankins is your prototypical nose tackle that can make plays behind the line of scrimmage, and was arguably the best defensive lineman on the Indianapolis Colts last season.
The 25 year old is the most likely player on this list to make a team. His only struggle may be is that there are no bad defensive lines in the NFL anymore. With so many freaks of nature swarming in from college, poor defensive lines are hard to find in the modern NFL.
The most likely landing spots for Hankins would be a team looking for a rotational run stopper or a team with unproven interior lines. The most notable teams are the Miami Dolphins, Cleveland Browns, and Detroit Lions.
3. Dominique Rodgers-Cromartie, Cornerback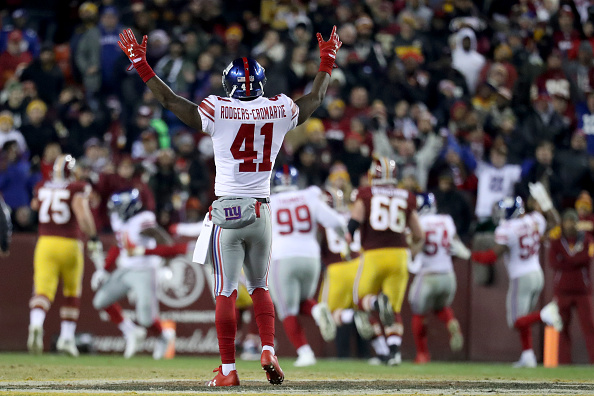 It's hard to believe that just last year the Giants secondary was considered one of the best in football. After tension with former Giant's coach Ben McAdoo and obvious signs of regression, Dominique Rodgers-Cromartie was released at the end of last season. Once considered a top cornerback in the NFL, he is now looking to be signed.
Solid talent at the cornerback position is very hard to find these days. At his best, he can be a solid number one corner and the best number two corner in the league, especially in a man to man scheme. For a guy to have that kind of upside to still be looking for work is truly astounding.
DRC is also versatile, as he has shown he can play in the slot. A player with versatility like that should be on a team soon enough. Notable teams include the Arizona Cardinals, Indianapolis Colts, and Kansas City Chiefs.
2. Richie Incognito, Offensive Guard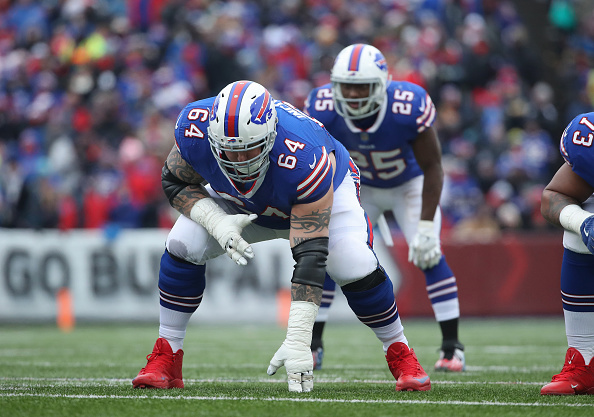 What happened to Richie Incognito? After making three straight pro bowls, he seemingly went insane after retiring, then un-retiring, then demanding his release from the Buffalo Bills. However, he is a player that can immediately help a team sure up their interior offensive line.
The main problem with Incognito at this point in his career are the obvious behavioral issues he has had throughout his career. Before his recent incident with the Bills, he was the instigator of the 2013 bullying scandal when he played for the Miami Dolphins.
If any team is willing to take a risk on Incognito, best case scenario they get a pro bowl guard. The most notable options include the Green Bay Packer, Houston Texans, and Minnesota Vikings.
1. Eric Reid, Safety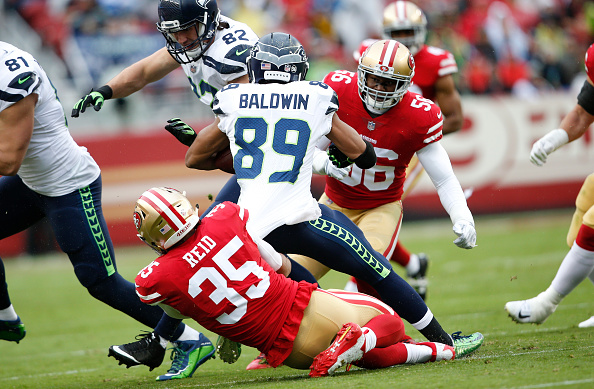 The safety market has been notably open this season, as players such as Kenny Vaccaro and Tre Boston also remain unsigned. However, Eric Reid blows both of those players out of the water, and he proved that last season. In coverage, Reid allowed 7.8 yards per attempt, while Vaccaro allowed a whopping 11.7 yards per attempt. Reid should not only be signed by now, he should be starting.
Reid last season even played some snaps at linebacker, proving just how versatile he can be. His above average safety play last season proves to at least give him a chance at a roster spot, and for some teams a starting position.
Reid almost signed with the Cincinnati Bengals earlier in the off-season, but left without a contract in hand. Other notable teams that could offer him papers are the Indianapolis Colts, New York Jets, and Seattle Seahawks.
Main Photo: Embed from Getty Imageswindow.gie=window.gie||function(c){(gie.q=gie.q||[]).push(c)};gie(function(){gie.widgets.load({id:'BxW6pt4FQHVoBYGpgIJclQ',sig:'a1vhxiJt829uF3pM3C2p9lKKfj1Sbx_N0X3G6EKqcFA=',w:'594px',h:'396px',items:'609741184′,caption: true ,tld:'com',is360: false })});
Picture 2: Embed from Getty Imageswindow.gie=window.gie||function(c){(gie.q=gie.q||[]).push(c)};gie(function(){gie.widgets.load({id:'ZKNkxyQ1T39eQ0BkwvuIHQ',sig:'-GV0EgMrgjUF-Kq7XqSkmoRfMTCPoLhPIFckMpl2ArI=',w:'594px',h:'396px',items:'890932012′,caption: true ,tld:'com',is360: false })});
Picture 3: Embed from Getty Imageswindow.gie=window.gie||function(c){(gie.q=gie.q||[]).push(c)};gie(function(){gie.widgets.load({id:'VU9xPltGTD9LIhmpepPIuQ',sig:'fLLn134Rjwp899xXqKsqDlQxSZFIli4hXlZlbD5O4NQ=',w:'594px',h:'396px',items:'848483350′,caption: true ,tld:'com',is360: false })});
Picture 4: Embed from Getty Imageswindow.gie=window.gie||function(c){(gie.q=gie.q||[]).push(c)};gie(function(){gie.widgets.load({id:'j_2NbDfdQMFRM-prQGHdCw',sig:'FcYJJze_9_R-dZkQr-ge3E0j8A0WA9PY9pgMSqfbjBg=',w:'594px',h:'396px',items:'878129482′,caption: true ,tld:'com',is360: false })});
Picture 5: Embed from Getty Imageswindow.gie=window.gie||function(c){(gie.q=gie.q||[]).push(c)};gie(function(){gie.widgets.load({id:'QNgNMBEdQT1lOax-ZI1LFQ',sig:'FD-7eJeqmqpBq9OE0d_n2jUzWKfgPaZehW_yvlTLweQ=',w:'594px',h:'417px',items:'897921060′,caption: true ,tld:'com',is360: false })});
Picture 6: Embed from Getty Imageswindow.gie=window.gie||function(c){(gie.q=gie.q||[]).push(c)};gie(function(){gie.widgets.load({id:'kzaGmsNZR7VW782AS17_UA',sig:'XuIvSUwg1DlFkD62IlWU-oAfC1YGIy705e1frGTyn_M=',w:'594px',h:'389px',items:'883556444′,caption: true ,tld:'com',is360: false })});