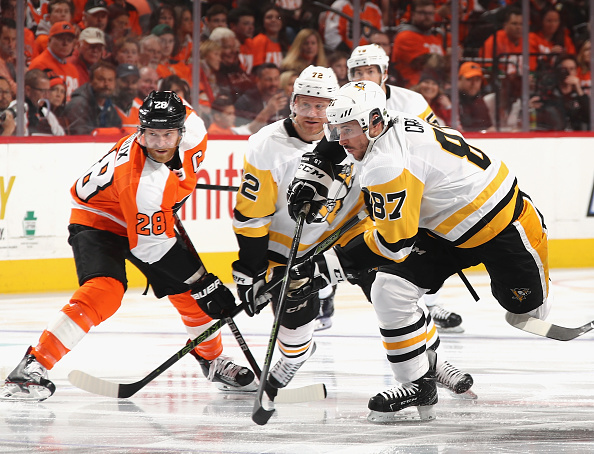 The Stanley Cup has many games that still need to be played but there are some players and some teams that are already standing out. So who's hot and who's not?
Stanley Cup Race
Sidney Crosby: Hot
Sidney Crosby alone scored three times in the first game of the series between the Pittsburgh Penguins and the Philadelphia Flyers. He will be a big part of continuing play.
Marc-Andre Fleury: Hot
Marc-Andre Fleury is the goalie of the Vegas Golden Knights and currently has the highest save percentage in the NHL playoffs with a .970. He has won three straight and will most likely be a big reason for the Knights to make it to the next round.
Patrice Bergeron: Not
Patrice Bergeron has yet to score in the playoffs. He is coming off an injury in the regular season he is a crucial member of the Boston Bruins. His return was nearly a month ago and he should be back to top form.
Keith Kinkaid: Not so much
Keith Kinkaid is the goalie for the New Jersey Devils and has to be able to stop shots. His save percentage is .804 which isn't that bad per say but the leagues average is .906, more than 10% higher than his stats. He will need to get it in gear if he wants to continue postseason play.
The Vegas Golden Knights: Very Hot
They are a new team and have taken it to the Los Angeles Kings and are currently winning the series three games to none. The team is a squad full of players that were largely cast aside by former teams and continues to prove to the league why they should not have been doubted. It just may be their year though as just days before the Knights opened their inaugural season, a gunman opened fire on a crowd at a Las Vegas music festival, killing 58 people. Since then, almost nothing has stopped the Knights from producing the kind of season that has transcended sports. Tragedies can give some of the best momentum for a team, this is something we are currently seeing.
The Washington Capitals: Not so hot
The Washington Capitals are currently losing the series 2-0 to the Columbus Blue Jackets and it looks like it is going to be a similar outcome to precious years only this time they aren't facing the Penguins. They're a consistently strong team in the regular season but have never made it past the second round of the playoffs since 1998. Many of the same arguments that apply from past Capitals playoff preview stories still apply. There's loads of offensive talent here lead by Alex Ovechkin.
Anything can change in the blink of an eye in sports but it does help to make sure you have some wiggle room when it does. If you are hot, there is a chance you will never have to adjust. If not, then the game is a constant struggle.
Main Image Credit: Embed from Getty Images