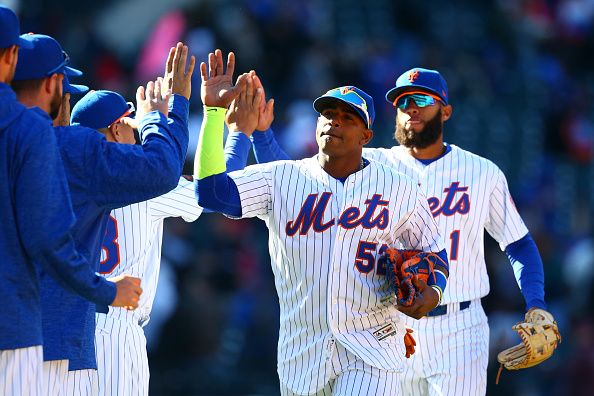 The MLB season is underway! We begin the long road to another Fall Classic. A lot of crazy things can happen along the way. There are going to be some surprise teams making runs this year. Here are some 2018 World Series sleepers.
National League World Series Sleepers
5 San Diego Padres
Now I know you're thinking I'm crazy for putting the Padres and the World Series in the same sentence. Hear me out! The Padres are a young and rising ball club. Are they going to win the World Series in 2018? Most likely no. This team however will turn some heads. Eric Hosmer is a great veteran leader to turn this Padres team in the right direction.
4 Colorado Rockies
The Rockies improved their bullpen significantly this offseason. They signed both Bryan Shaw and Wade Davis. Their offense we all know, is elite led by Nolan Arenado. Start to learn to name David Dahl, the young outfielder is in for a breakout year. This Rockies team is only going to go as far as their pitching let's them. I expect a big year from this team.
3 Arizona Diamondbacks
The Diamondbacks pitching staff is led by ace Zack Greinke. He led them to the Wild Card game last year. Arizona needs Greinke to perform to same way in 2018. They also need their powerful offense, led by Paul Goldschmist, to shine again. Arizona will contend in a fun and very competitive division race.
2 Milwaukee Brewers
The Brewers improved offensively and defensively this offseason. They brought in a pair of great outfielders in Lorenzo Cain and Christian Yelich. This team is again going to hit a ton of home runs, after leading the majors in long balls last years. The biggest issue is going to be the pitching. If the Brewers add a proven starter, the rest of the MLB better watch out.
1 New York Mets
The Mets are a solid ball club on paper. An offensive core led by Yoenis Cespedes, Michael Conforto, Jay Bruce, and Todd Frazier is very strong. The only thing that is holding this team back is themselves. Injuries have been the story for the Mets. If Noah Syndergaard and the rest of the rotation can stay healthy, watch out. The sky is the limit for this group.
Main Photo: